Use Code 80winter For 80% Off Orders Over $99.99
Zombie ~ Mindless Servant with Powerful VooDoo Magick at Your Service - Just In From Clerie!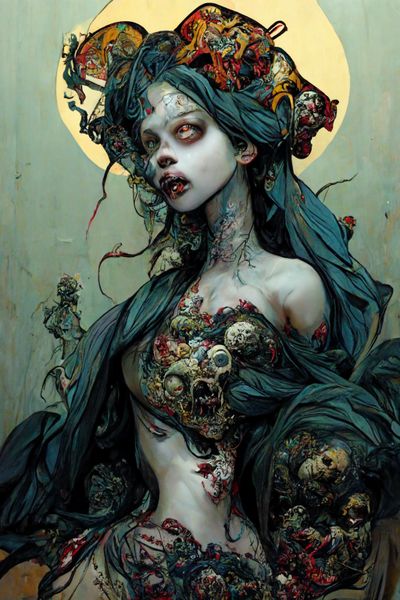 Description
Today from Clerie we are pleased to offer you your very own Zombie. 
The Zombie is not the traditional zombie you find on television. Rather, these are creatures whose sole purpose is to serve. These creatures are not thinking and feeling which makes them ideal for carrying out any and all tasks. 
Things a zombie can do… Remove obstacles, enact revenge on your enemies, help you develop your spirituality, bring good things to you, do any number of magickal castings for you and so much more. The zombie was once a human and often times they were powerful practitioners of voodoo themselves but did some major wrong in life and in death they must provide service to appease the loa. 
The only restrictions on them are that they cannot harm innocent people, break apart families or cause death. These restrictions have been put in place via Clerie's bindings and reinforced by my coven's bindings. 
Please note that these are dark spirits and should be kept by someone comfortable with dark energy. Zombies are not very interactive, they require little care, bonding, or even offerings.
We will send you your zombie's name and a bonding ritual.
Your new zombie will come bound to a stone unless otherwise requested. 
Thank you for looking!