Use Code 75fall For 75% Off Orders Over 59.99
Yule 2019 Conjured Empress Wealth Devata - Allows Keeper To Live A Life Of Luxury! Commands Seraphim Angels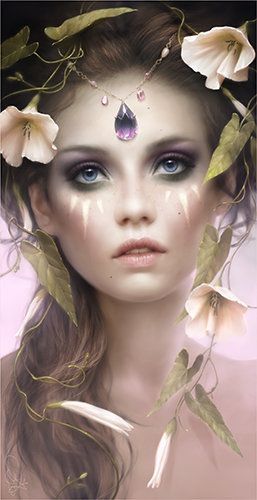 Description
Today I offer a Empress Wealth Devata...She was conjured Yule night of 2019 and the perfect WA creator...The Wealth Devata is perhaps one of the most powerful and most admired entities of money...The right Wealth Devata can bring you more then just spending money. The right one can bring you money to spare and a life of luxury..

She commands an entire realm, including the Royals...All will work hard to ensure you are very very blessed. Within her court are other wealth entities such as Seraphim Angels and Khodams.

In true form she resembles the photo I used...She will most often manifest as mists, orbs, floral scents, and whispers.

She will help her keeper life a life of pure luxury and massive success.

She can help dreams come true.

She is the entity of miracles and she is here waiting for you to claim her!

She will make each passing day better then the next and she will work night and day to see that your dreams come true. You will not find a more dedicated entity then she.
Her ability to grant wishes is jaw dropping. Each wish will be granted fast, safely and perfectly.

Soon your life will be filled with love, happiness, wealth, success, power, youth, energy, health, spirit interaction, friends and whatever else your heart desires.

My only suggestion is once your needs are met and you have money to spare give a little to charity or to a friend in need. You will have enough to go around!

Her best means of communication are through visions, telepathy, a pendulum, and emotions.
Please email me if you have any questions.
Her current vessel is a bead.
Thank you for looking!