Use Code 85MEM For 85% Off Orders Over $249.99
Warrior Archangel - Quickly Banishes All Evil Spirits and Entities - Quick and Complete Curse Removal Please Read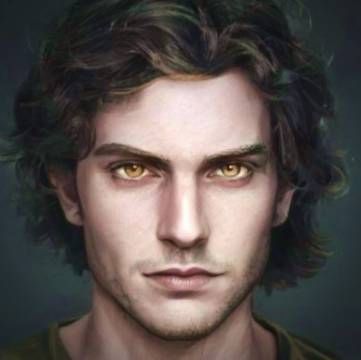 Description
Up for your for your consideration is the ultimate guardian angel. Here is your chance to possess your very own Archangel...
Please note...These are Warriors and Warriors only...They will not normally manifest or communicate with their keeper. We do not send info on how they look or their personalities. If you seek a protector who will interact I highly suggest a Courtwind Angel.
I have both males and females who are waiting to protect and guide you through life.
Please note we are no longer offering direct bindings are certain spirits and entities. 
A archangel cannot be ruled nor mastered. They choose to come to our world and they choose to aid a human in his or her life...It is a honor to be blessed by one and your angel shall stay as long as you need him/her.
Your new angel is a entity who will forever honor and protect all you love. A Warrior Archangel requires no bonding with their keeper. There number one job is to protect, guard, and watch over their keeper. They dedicated 100% to banishing evil. While no bonding is required you may do so if you wish to. We do suggest offerings..A white candle and sandalwood incense is perfect!
A Archangel will rid you of any evil entities, curses and negative energy while bringing blessing after blessing to you and all you love. Your angel will bless you, your home, family and your pets. Each is a protector who will fight so your happiness is not hindered. You will soon find and be able to keep happiness!
For those of us who are open to spirits we can sometimes open ourselves up to much and that can open a way in for evil parasitic entities to latch on to us. Sometimes we may not even know they are there but we may notice things like bad luck or a spiritual block when it comes to communicating with the spirits we keep. Your guardian will rid you of this evil and clear the path to better luck, a happier life and clearer more vivid spirit communication.
Your angel will banish all evil/negative energy and free you of it's heavy weight. He will put a shield of light around you and keep you safe from anymore evil entities finding you. Any negative energy will bounce off this shield and not come near you again. You will feel happier, healthier and free of that heavy feeling that may be holding you back from being and feeling your best.
If a entity comes along that he or she cannot handle or if many attack at once your angel can instantly open the portal to the heavens to bring down all warrior angels. There win will be so quick you may never even know it happened!
Another and very helpful gift is the removal of any curses or hexes that has been placed on you. This will free you of any negative feelings and extreme bad luck. Your guardian will remain with you for life and never abandon you. Peace will come with your angel and that peace along with positivity will be yours to enjoy. You will find yourself with more luck, gifts, friends and many other positive blessings.
These are blessing spirits and I try to keep one offered at all times. The ones offered today is remarkable in all ways. Their positive energy can be felt by even the most negative person. Their cleansing magick works fast and they can make you feel fresh and renewed. They of light, love, peace and honor. They will pass on many magickal blessings to you and he will love you always while never asking for anything in return.
I will send you your angels name and also send a bonding ritual that you can preform..
Vessels may vary in style
Most angels will come to within a nicely made glass bead. You do not need to wear it to seal a bond or have your angel bless you. You only need have it in your home. Your new will bless and protect you from anywhere. Each is in wonderful condition and passes on amazing energy to the wearer!