Use Code 85MEM For 85% Off Orders Over $249.99
VooDoo Sabine's Home and Family Protection - Daily Removal and Cleansing - Just In From Haiti! Authentic Voodoo!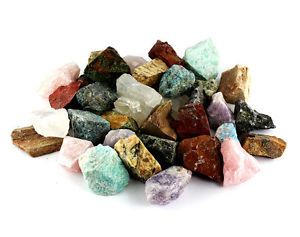 Description
Offered here is the ultimate Voodoo home protection and negative energy removal spell.
Just one of these natural raw stones placed in the center of your home will take in any and all negative energy. All that it collects will be trapped within this stone until it's set under the sun for cleansing.
If you feel that you bring negative in with you, hold the stone within your hands when you get home each day. The stone will absorb any negative energy or evil sprits you have collected that day.
One stone will last at least a year and it will be constantly cleansing, shielding your home and life of negative.
The magick will soon spread over your home and act like a shield so that evil and negative energy cannot enter your home or life.
Your home will be safe, your family will be safe and your home will be happier.
Once your home is shielded you will feel a new air of peace in your home. You may start to sleep better, have better dreams and wake up with more energy.
Cleansed of the negative you can soon have a clearer path to spirit communication as well as develop deeper spiritual bonds.
These are simple, long lasting and very effective.
If you have any questions please feel free to email me.
Sabine likes to work with natural materials. She has chosen stones like amethyst and quartz that are unpolished. The stone you get will vary in type but the Voodoo protection is the same!
The stone will be at least 1" in size and come with simple instructions.
Thank you for looking!