Use Code 80winter For 80% Off Orders Over $99.99
Vampires~If You Do Not See Your Desired Race Listed Please Look Here! All Races Await You! - Back In Stock!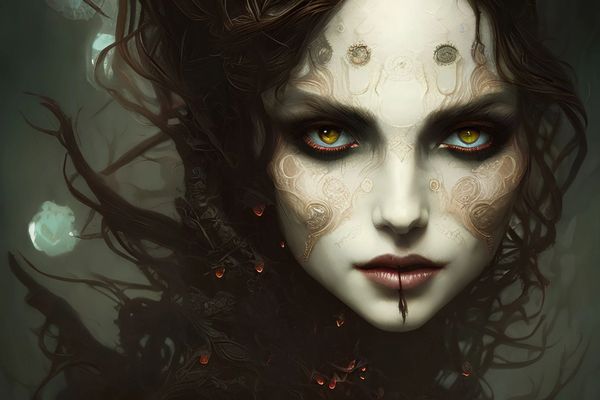 Description
If you choose a full reading please note it will be name, appearance, age, offering and abilities. If you wish to know more about a certain race please view our forum. Resellers - Please know you cannot use our full reading in your store. You must retype the info in your own wording :) 
We get many requests from people for spirits who are not listed. This offering is for you do not see your desired spirit listed here.
If we have the type of spirit or entity you want in stock it will be listed here. You have your choice of male, female, race and level 5-7. THIS IS NOT A CUSTOM CONJURING. THIS IS FOR A PRE-CONJURED BEING. 
We also usually have levels 1-4. Please email me if you are interested in any entity in that level range.
This particular offering is for Vampires. 
After placing your order we will select the best match for you. You will receive your new Vampire's info including his or her name and age. We send basic info including name, ways of communication and how to bond, which is one reason why spirits in this section are less expensive than spirits with full listings. You can select the "Full Reading" option above to receive information similar to what is in a listing. 
Please allow us a few days to find your perfect spirit. 
Please note that this is not a custom conjuring. The spirit we send you will be one that we have already conjured that is ready to be offered, but has not yet been listed.