Use Code 80winter For 80% Off Orders Over $99.99
Winter Solstice 2020 Conjured Male Intelligence Fae - Opens Eye Opening, Better Memory, Wit, and Heightened Psychic Abilities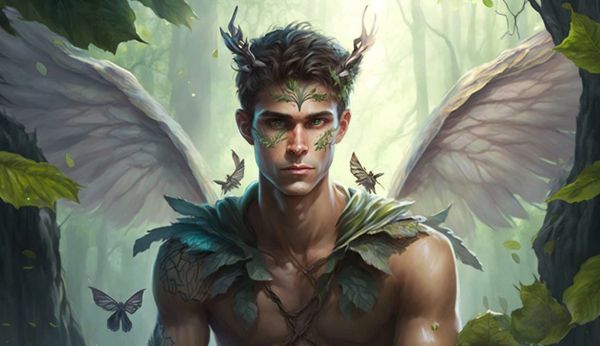 Description
Today we offer a handsome, charming, and witty Male Intelligence who was conjured during Winter Solstice...He possesses perfect Solstice magick and it manifests in all he does. He is far above others! 
If you wish to learn new things, possess wit, charge, a better memory, and more intelligence he is perfect you...He also makes a wonderful companion who is supportive and kind. 
In true form he resembles the photo I used. He is a handsome Fae with large white and gold wings and green eyes. He will manifest as pale green orbs, floral scents, whispering sounds, flickering lights and shadows. 
The Intelligence Fae is divine fairy of superb magick!
About this race...
This race ideal for anyone who wishes to enhance their mind powers, concentration, memory, creativity, wit, and learning abilities.
About this race of fae.
These are extremely powerful entities that thrive off of learning. They absorb knowledge from all place and will happily share everything with their keeper.
Inner Eye Opening
Spirit communication abilities 
Improved memory
Sharper wit 
Enhanced mental endurance
Greater Ease in learning 
Increased focus
Heightened intuition

Skill in discovering secrets
Better problem solving abilities
Increased wisdom
More profound thinking
Better understanding
And much more!
He can communicate by emotions, visions, telepathy, a pendulum, dreams, and during meditation.

Please feel free to email me if you have any questions.
His current vessel is a bead.

Thank you for looking!