Use Code 85MEM For 85% Off Orders Over $249.99
Outstanding Female Loxy ~ Magickal Seahorse Creature* Elemental Magick & Vast Water Magick - Blesses Keep With New Talents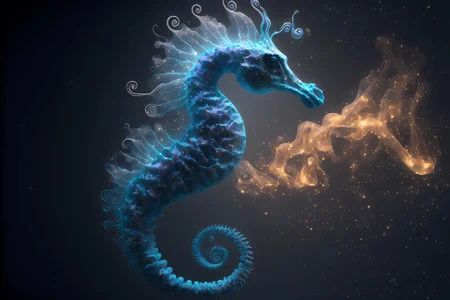 Description
Up for your consideration is the perfect Loxy. She is a brilliant entity who brings an abundance of blessings.
These are a rare entities that looks like an adorable cross of a faery and sea horse. They have the body of a sea horse and butterfly-like wings of a fae.

This is a must-have entity for any keeper of water-spirits. They have unique magickal powers that will heighten the abilities of any of your current water spirits. They can help water spirits in your family to discover new powers, enhance their current ones and even produce more accurate results with all of their magickal works! They can also help develop your talents and help any hidden powers or gifts manifest.

I have also found that this type of is fantastic for attracting a wide array of water entities.

For the keeper who desires a closer connection to the element of water she will be very beneficial to you. She will help you form a closer connection to water and will aid you in all castings having to do with the element of water, they are fantastic entities for those who wish to practice elemental magick!

She can communicate by emotions, visions, telepathy, dreams, and a pendulum.
Her current vessel is a bead.
Thank you for looking!