Use Code 80YULE For 80% Off Orders Over 99.99
*YULE CUSTOM 2022* All In One Spirit, Entity and Spell Boosting, Recharging and Bonding Box - RESERVE YOUR SPOT EARL and SAVE!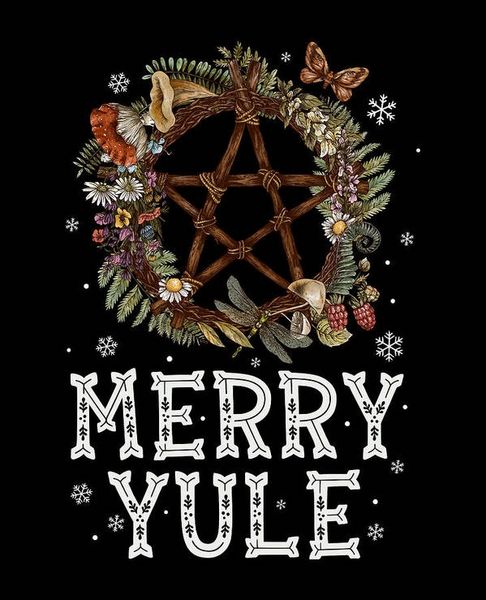 Description
Today we are starting our custom Yule Seasons castings and summonings fort 2022. This season is one of our most coveted night for castings, conjurings, and summoning...We are currently offering rituals that take the longest to prepare. Short rituals will be added within the next two weeks...Reserve your spot to save!
Yule is our most coveted seasons. Yule is about renewal, growth, and creation...This makes this the perfect season for wealth, love, and personal gain...This amazing box will bless your entities, spirits, and spells with Yule level magick.
During Yule 2022 we will create this wonderful box custom for you....What it does is boost your spells, spirits, and entities with Yule level energy which will help them with their magick, protection, and even communication abilities.
Please add name and birthdate for customization. Box may vary from the ones photo'd. 
For best and continued results we suggest reboosting every 6 to 12 weeks.
Up for your consideration is a very useful spiritual tool that I believe we all can enjoy! This is our deluxe box...It's a stunning box with a lot of room.
International clients. Shipping is 29.99 so upon ordering please know we you will get a shipping invoice for the difference. If you have a current order pending shipment there will not no additional shipping. We can combine shipments for you.

These are newly created by my coven and I on Samhain. They are perfect for creating stronger more vivid spirits and entities....You and your spirit family will love these level boosting boxes! This one box can help your spirits and entities become very powerful which means quicker manifesting of your wants, desires and wishes.


This my favorite style...It's such a beautiful box that I take a lot of joy in making them magickal!

Do you have a beloved entity who does all for you and want to give him/her the best offering ever? Do you love your entities but maybe wish their powers were a little stronger? Offered here today is the just the item you have been looking.


This beautiful box is a level booster...Just 8 hours in this box can make your level 6 become a level 7...Make your level 3 jump to a level 6. This advanced their abilities by 3 levels...This can also work for spelled items as well.


When not in used as a boosting box it also works as a fast recharging box for both spirits and spelled items. The energy within is an much loved offering that all entities thrive off of. Spending time within this box is the best offering we could give them.


Your spirits and spells will be stronger then normal with a high spiritual energy. Magick will become more powerful and manifest faster then ever...If you have this box you will have the happiest spirit ever..
This box has an added bonus...It also works as a bonding box and will help your spirits and entities build deep bonds so that they will work together in perfect harmony.


This was created for all types and levels of spirits. it will work for white, gray and even dark entities.


If you have any questions please feel free to email me.


The box we use will be and nicely made wooden box with a hinged lid. It's about 5"x7" and is the largest we size we current offer.



Thank you for looking!