Use Code 85MEM For 85% Off Orders Over $249.99
*CUSTOM 2023 SAMHAIN CONJURING * 7 Baba Yaga Coven Custom Conjuring - Most Coveted Spell Caster and Spirit Summoner - Male Or Female!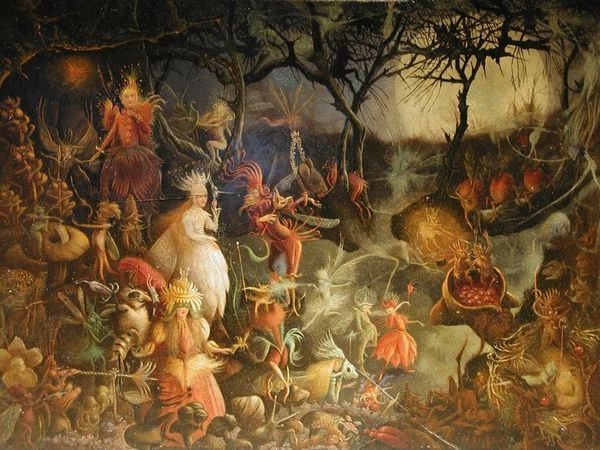 Description
The time has come to start offering Samhain conjurings that tend to take long to prepare...How you would like to possess Samhain level magick year round? The coven of Baba Yaga we conjure for this this Samhain will possess Samhain level magick their entire existence...The spells they cast on the spirits they summon will all possess the power and magick of Samhain.
This is a pre-order and will not ship until after Oct. 31st.
Here is your chance for a 100% custom conjuring of any magickal ability...Since this is a full coven of 7 you will have them able to specialize in all magickal abilities...Money, love, youth, protection, psychic abilities or any other special power.

A Baba Yaga in any realms most powerful spell caster...They can also summon powerful spirits and entities that help them bless their keeper. - Since the spirits they summon are theirs and do not serve you directly you do not need to bond or give them offerings. You only need to bond with the Baba Yaga!
This is a in-depth, time consuming, full coven conjuring. We use only the best herbs, stones, oils in all our conjurings. We never rush and strive to conjure perfection for you! When your Baba Yaga is with you, you will clearly see and feel the difference.
Please note that newly conjured Baga Yagas normally only come with a handful of servers. The time in this realm will allow them to summon many more servers. The spirits they summon will be based on their keeper's magickal needs. The spirits they summon only serve their Baba Yaga keeper and since they do not personally serve you there is no upkeep, bonding, or offerings that you need to worry about. You will see their magick through their Baba Yaga's spell work.
Please email us your name, birth date and desired entity. The more info the better! Also please let us know your vessel choice. Note, we do not offer rings as vessels, only pendants, bracelets, stones or beads. We do also free direct bindings.
Please note the Baba Yagas are personal spell casters...Their spells and spirits or for their keepers personal needs...Their magick is not for resell or gifts.

Please feel free to email me any questions .

Thank you for looking

We appreciate your patience with conjurings! Please understand we want to conjure you perfection and perfection can take time.