Use Code 85MEM For 85% Off Orders Over $249.99
Spelled Altar Cloth - Protection, Recharging, Helps Bonding - 18x18 Works With Pendulum For Spirit Communcation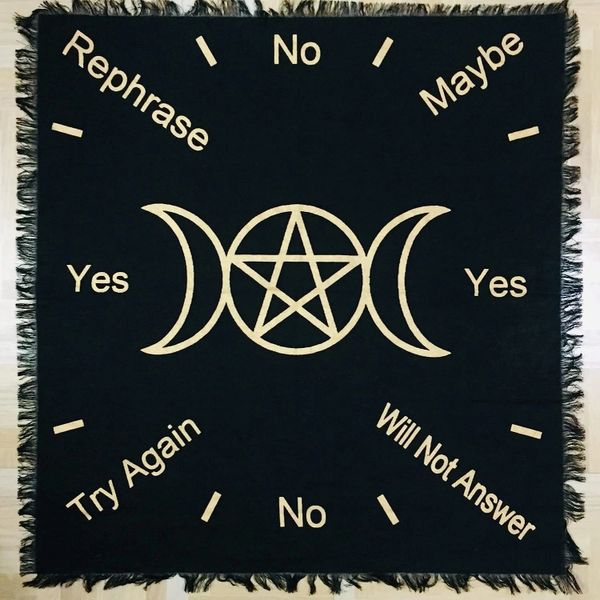 Description
Today we offer a spell cast Altar Cloth that is about 18" x 18" in size. 
This is brand new and is truly beautiful. This is also heavily spelled to enhance your magickal and spiritual interactions!
My coven and I have made some spell enhancements to make this the ultimate altar tool.
It has been blessed with a burst of positivity amplifying magick as well as negative unbound protection.
This means all rituals you preform on your altar will have positive energy helping them.
The protection also allows for no negative spiritual influence while your are bonding with spirits or casting spells. Please note this is not a bonding bag or does it help seal the bond...It just clears the way for better bonding.
This simple tool brings amplified magick, clearer bonding and beauty to any altar.
Thank you for looking!