Use Code 85MEM For 85% Off Orders Over $249.99
Spell Cast White Sage Smudging Stick - Enhanced For Quick Banishment and Remove Of Negative/Evil Energy!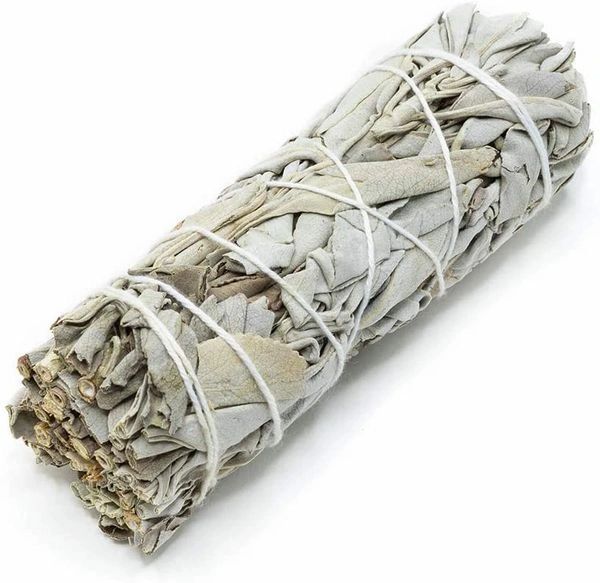 Description
A pure spelled white sage smudging stick will burn away all negative energy. This offering is for one potent sage sick.
 This listing is good for one stick...It's spelled to amplify results.
Offered today is one of my favorite forms of magickal protection. If have found yourself feeling hindered, held back by negative energy and or thoughts you have found a simple way to rid your life and home of these common blocks.
This white sage is great to use when there is a lot negativity in your life. Things may not going your way, bad luck seems to always be with you, your family and home life may be unpleasant and just a all around heavy feeling. You may even feel that someone is sending this negative energy your way. This spelled sage stick can help make it all go away so that peace, harmony and balance can be restored in all areas of life and love.
This sage was spelled protect, remove, restore, purify, and cleanse! The spell will amplify and speed up results.
Sage is used for protection against all forms of evil spirits and energy. It's used purify you, your home and ritual tools from any hindering energy. It also promotes wisdom, attracts money, aids in healing the body, mind and soul.
This is energy and magickally enhanced white sage. You will get one 5" stick and smudging instructions.
If you have any questions please feel free to email me anytime.
Thank you for looking!