Use Code 75fall For 75% Off Orders Over 59.99
Spell Cast True Love Candle - Brings Love, Seals Love, Return Lost Love and Ignite Passion! Great Offering For Love Entities!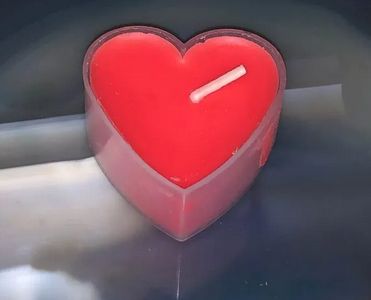 Description
Created just for you is this spell Love Drawing candle. 
This candle makes a excellent offering for all love, youth, and sexual spirits or entities!
This candle was handmade and created with powerful magick. It has a vast amount of love magick with it...Once you light it the love magick you seek will start to manifest! We have these in pink and red! The color may vary.
The use of this spelled candle can bring you all forms of love... 
Bring a lover to you. 
Make your lover love you more. 
Ignite passion within your lover. 
Help you find your true soul mate for a everlasting love. 
In some cases it may even bring a lost lover back to you. 
The use of this candle is simple. My coven and I have prepared it for it. Just follow the simple instructions and let the magick manifest. 
The candle you will get is red and is a man and women in sexual embrace. 
You will get one small heavily spelled heart shaped votive candle.
Thank you for looking!