Use Code 75summer For 75% Off Orders Over 49.99
Spell Cast Stones Of Magick - Enhances Communication, Brings Power, Removes Doubt and So Much More!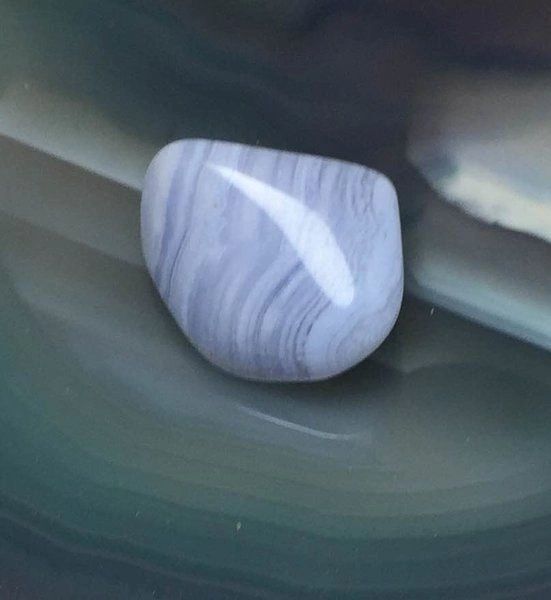 Description
Offered today is a simple to use highly magickal Blue Lace Aagte! The stone offered has been spelled to amplify results! 
Each is custom cast by a full coven and each is a 3X cast for max results. 
Blue lace agate has so many natural magickal properties I don't know where to start...Carrying this stone can help the wearer strengthen communication between spirits, entities and humans. This stone can empower and create confidence...It will make your voice be heard!
Blue Lace Agate counteracts the repression and suppression of feelings caused by past fears, judgments, or rejections. It dissolves blockages, and doubt. It permits new methods of self-expression and growth. 
Blue Lace Agate is especially beneficial in helping men realize and accept their feelings and sensitivities.
For best and faster results you should keep your stone with you. I will send a special storage bag that you may carry it in.
The stone you receive will be a lovely polished Lace Blue Agate that may vary in size from 3/4" and up. Nothing special has to be done for it work...Just keep it near and enjoy it's magickal abilities!
Please let me know if you have any questions.
Thank you for looking!