Use Code 85MEM For 85% Off Orders Over $249.99
Spell Cast Stone Absorbs Negative and Evil - Cleanses Entire Home and Family! Best Selling Cleanser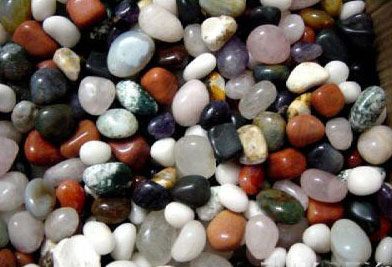 Description
Up for your consideration is a spelled stone that I believe every home should possess.

These stones are spell cast under the full moon so that they are strong...These are quick and thorough ways to rid yourself of negativity.

These have been one of the most popular spells. 

This stone is a one time use only...However it's so effective that one time use is more then enough for most people.

These stones have been created and used by witches for Hundreds of years.

They are considered a necessity for those who are keepers of spirits.

What one stone can do is cleanse your home of any negative energies and cleanse you of any and all negative karma. If you or your home often feel drained or experience any kind of sadness, hostility or eerie feelings you may need a cleansing. This stone offers that magick at a fast and effective pace.

One stone is good for every room and every person in your home. The stone will only remove bad energies that are harming you. They can restore a positive balance to your home and life.

Full instructions on how best to use your stone will be sent to the buyer. If you have any questions please email me anytime. Your stone will be a natural polished stone such as quartz. Each stone will vary in looks and size but will be equally as power and effective.

Thank you for looking.