Use Code 80summer For 80% Off Orders Over 75.00
Sister's Star's Personal and Coveted Gahe - Gifted and Devoted Healer Removes Negative Energy and Thoughts! Gifted Problem Solver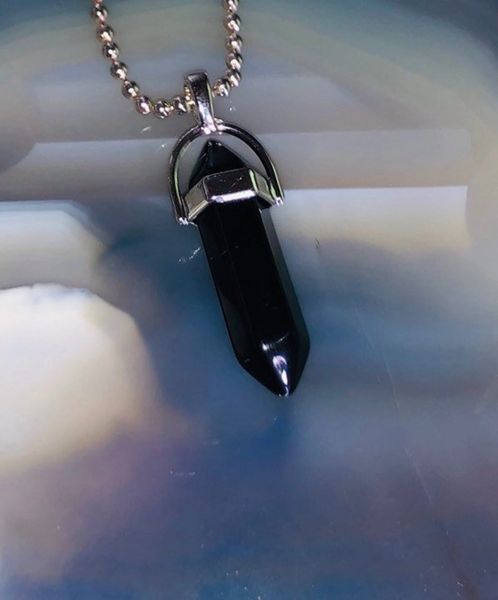 Description
We are very excited to offer a Gahe from Sister Cat's personal collection.

He is an ancient spirit who can take on many forms. He will manifest most often as a 7' tall handsome man with fair skin, black hair, and has large baby blue eyes...You may also see him in an animal form...He is fond of manifesting as a owl.

His main abilities include:
~Providing emotional and spiritual healing
~Providing minor physical healing
~Banishing negative emotions
~Cleansing the spiritual bodies
~Offering life guidance
~Aura protection and repair
~Promoting relaxation and sleep
~Problem Solving 
~Spiritual communication and medium abilities
~Helping keeper master lucid dreaming and meditation.
His best means of communication are through emotions, pendulum, lucid dreams and meditation. 
His current vessel is a nicely made pendant.
Thank you for looking!