Use Code 75FALL For 75% Off Orders Over 49.99
Samhain Conjured King and Queen Feldgrau Dragon Pair - Command Over 1000 Powerful Dragons! ***SALE***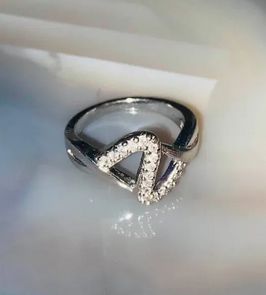 Description
Today I offer a very magickal pair of Royal Dragons conjured Samhain 2018...The possess life altering magick! They are King and Queen Feldgrau Dragon pair who command over 1000 dragons....
In their true form they are tall dragons with shimmering brassy scales. They are a stunning pair who will manifest as white lights, temperature changes, and shadows.
The King is 29,093 years old, the Queen 28,808 years old...They possess powerful and life altering magick that only Samhain conjured entities possess. These two bring results....
Here is a list of their main abilities:
~Attracting friends
~Performing glamours
~Giving keeper the power of suggestion
~Offering protection
~Acting as a guide
~Relieving stress
~Increasing willpower
~Helping keeper develop psychic abilities
~Granting wishes
~Promoting confidence, wit, and allure
He communicates best through emotions, pendulum, telepathy and meditation. 
Their current vessel is a silver colored ring with sparkling small stones. It's a size 6 and in excellent condition.
Please email me if you have any questions.
Thank you looking!