Use Code summer80 For 80% Off Orders Over 99.99
Rose Love Blend Incense - Spelled To Bring Love, Passion, Sexual Allure and More - Makes Excellent Offering!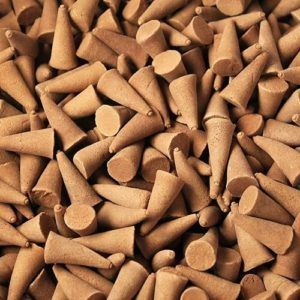 Description
Today I offer a spell cast love blend Incense cones!
These have a powerful love spell that has been cast on them...Love magick is within and all around this great incense.
This spell cast blend also makes a wonderful offering for sexual or vampire entities.

These are handmade with great pride by witches and enhanced for ritual or daily use!
Each cone holds much magick and can bring you love, passion, beauty, attraction, return of lover, confidence and sexual allure.
This spell cast blend is also an excellent offering blend for sexual and passionate entities you keep.

If you seek love this incense is ideal... Luck is sure to be with you and love will follow. Your body and mind will relax so your inner eye abilities can blossom. This can also keep negative energy from sticking to you.
This incense can be used daily for your own ritual use or as you see fit. Once of this cone is released will feel light and renewed. The abilities of rose can make your luck and life will turn for the better.
We use a mix of rose and strawberry in this blend..It's is a true force and is useful when it comes to cleansing, bringing out shy Fae, and is used as a purifier of your light force. It is advised that it is used daily. If you have any questions please feel free to email me.
This is handmade by me for you and is above other run of the mill incense.
I will send you 12 Incense cones that are about 1" long. They are long burning and clean burning!
You and everyone around you will love them!
Thank you for looking.