Use Code 85MEM For 85% Off Orders Over $249.99
Rare Warrior Archangels Keep Your Spirit/Entity Family Safe From Evil - Preform Correct Spirit Readings!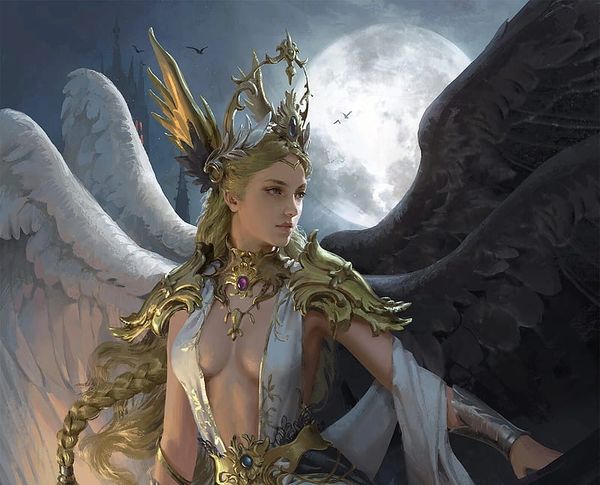 Description
Today we offer very special Warrior Archangels who have one very special ability...They are able to detect any evil entities and spirits within our spirit family...
Please note with Warrior Archangels we do not include into on how they look or their personalities...This race rarely manifest to their keeper. They are protectors!
About the Warrior Archangel...Never think them weak or incapable of banishing evil...After all it was this race that holds the title of banishing Lucifer from the heavens...If they can banish the lead evil, they can banish the smaller levels. blujay76
With new and inexperienced sellers popping up everywhere we want to protect our clients from the occasional evil entity that may sneak past newer/inexperienced sellers. This Warriors job is to watch over, look through, inspect and if necessary banish any evil that sneaked it's way into you trusted and loved spirit/entity family.
This is an angel to you can trust to do spirit readings for you! Unlike human readers these fierce, intelligent angels do not make mistakes. (Human readers cannot read cloaked spirits and entities. These readers often lie or simply read unbounds. All our items are cloaked and cannot be read)

This Warrior Archangel will also banish evil unbounds that can pop up anywhere. He or she is the perfect protector from all evil!
You will receive one Warrior Archangel of the gender of your choice. Each Warrior Archangel is a level 7 and fully capable to handling any level of evil.
Your new angel will come to you in a nicely made glass bead.
They will reach you if their is a problem within your spirit family...This can be done by emotions, a pendulum or during meditation.
Evil slipping past a experienced conjurer is rare...However in a small percentage this can happen. Just one of these Angels will ensure you are never hindered by evil!
Please let me know if you have any questions.
Thank you for looking.