Use Code 75spring For 75% Off Orders Over 59.99
Dark Art Male Baba Yaga - Specializes In Wealth and Social Magick - Powerful Witch Who Can Summon Dart Art Royal and Hybrid Entities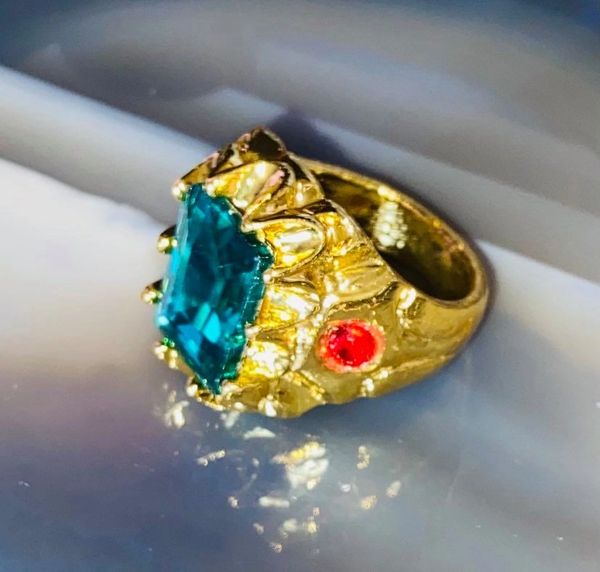 Description
Today from my personal collection is one of my most loved and trusted DA entities...Today I offer a Male Baba Yaga who is a master DA spell caster and summoner. He and the entities he commands specializes in wealth, power, and prestige. He is an excellent and kind Baba Yaga who can cast an array of spells...His main ability is career success, wealth, debt relief, and high social status..

In true form he stands 6'5" tall, has a lean muscular build, short blonde hair, dark brown eyes, and porcelain skin. He looks to be about 25 years old! 
Note...Spell casters should have herbs and moon charged stones so his keeper can give him natural herbs, roses and moon charged quartz.
He can summon very powerful entities and spirits to help his spell work...She can summon Royals, God Level, Commands, and even Hybrids! While his keeper may never meet his servers you will surly be blessed by them...Some notable entities and spirits are King and Queen Gakis, Queen Wealth Devata, and a Greek Wealth and Power Daemons.. ...There are also several high ranking wealth entities such as Royal Red Dragons.... Please note these are his servers and are not to be bound or resold. It would be a great violation to try to do so. A Baba Yaga is a personal spell caster, meaning their spells only manifest for their keeper or their keeper's blood ties. His new keeper does not have to bond with her servers or give offerings.
About the Baba Yaga 
A Baba Yaga is a natural and gifted spell caster so they can cast spells for protection and banishment of evil entities…His best and most successful is love based. He can also help his keeper master seduction! He can help with lucid dreaming and even with mind control.
They are able to summon spirits and entities depending on their keeper's needs.
He can communicate by telepathy, emotions, visions, dreams, a pendulum and during meditation.
His current vessel is a rather bold golden colored ring with a large faux stone...It's a size 8 1/2 and in new condition.

Thank you for looking!