Use Code 85MEM For 85% Off Orders Over $249.99
Queen Sabine's Personal Queen Male Black Pegasus - Entity of Allure Youth Justice and Infinite Wisdom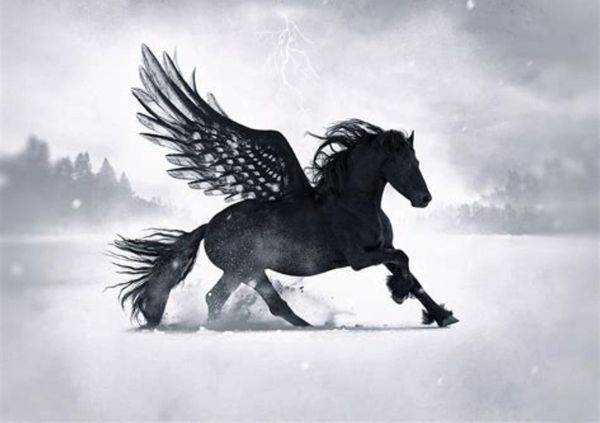 Description
Offered today is a Haitian Conjured King Black Pegasus. He was conjured by Queen Sabine over 70 years and has worked very closely with her. He is one her most loyal, trusted, and beloved entities. He enjoys working closely with his keeper and will shower you with love, affection and blessings!

He commands over 1000 Black and White Pegasus which allows for more blessings.

In his true form he is a massive and beautiful black Pegasus with graceful wings and large amber eyes. He will manifest as moving shadows, temperature changes, and shimmering silver orbs.

About this race...


The Black Pegasus is a remarkable guardian and will go to any length to protect you...Nothing will get past him, this race does not know how to lose nor do they understand the word fail.

Enemies should beware. The Black Pegasus will stop at nothing to ward off negative people, negative energies, and any spirit or entity that means you harm. The keeper of this unique Black Pegasus will be given a mass amount luck. Good fortune will now be a regular occurrence for you... Expect good things around every corner! 

The dark allure of this race's magick will draw love to you and attract lovers and more sex. You can become more youthful in appearance and appear as more attractive to those who see you.

He will grant you with boundless wisdom and infinite knowledge of all types of magick. The possibilities of how he can serve you are endless! 

He communicates by emotions, visions, telepathy, and dreams.
His current vessel is a bead.

Thank you for looking!