Use Code 75FALL For 75% Off Orders Over 49.99
Queen Sabine and Voodoo Clerie's Samhain Pre-Order Custom Haitian Djinn Conjuring By Voodoo Clerie - ONE SPACE LEFT!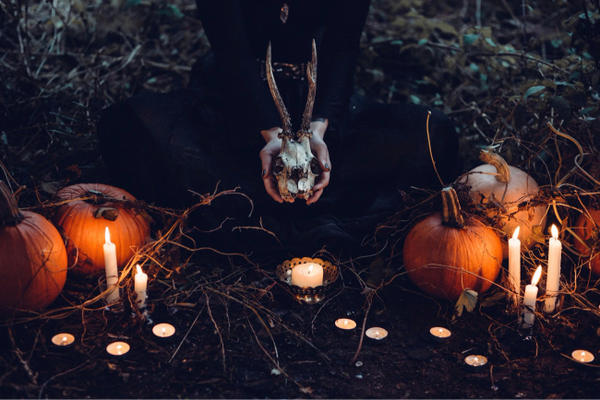 Description
We are very excited to offer this from our Sister in Haiti! Queen Sabine has offered to put off her retirement long enough to offer some custom conjurings this Samhain...She and her Granddaughter are excited and honored to conjure on this special night for you!
We are very excited to offer to offer a first...Voodoo Clerie (Queen Sabine's Granddaughter) has agreed to off a few custom conjurings of a Haitian Djinn...This will be 100% custom for you...This will completed on Oct 31st 2021 and shipped to you right after.
You will receive a Haitian Djinn conjured in your name by one of the most talented Voodoo practitioners in the world.
You may choose the level and gender
About the Haitian Djinn
Clerie and Sabine are the only Voodoo Practitioner's who conjure and work with Haitian Djinn. A Authentic Djinn from their one of a kind conjuring can only be found them.
This race of Djinn should never be viewed as a servant...They should be treated as a partner, given offerings, and respect. 
 Here is a list of their main abilities...
~Granting wishes of any type
~Especially strong with money and love wishes
~Boosting keeper's sexual appeal and love life
~Increasing luck in winning such as gambling
~Attracting friends and love interest
~Providing keeper with confidence and wit.
~Attracting wealth through business/career success
~Protecting keeper against negative/ forces
~Soul and aura repair
~Clearing spiritual blocks
~Helping keeper develop psychic blessings
~Strengthening keeper's current psychic blessings
~Aiding in opening inner eye
~Helping keeper experience lucid dreams
~Boosting keeper's social standing. 
~Gifting keeper with heightened senses and reflexes
~Gifting keeper with increased physical stamina
Please email me if you have any questions.
Thank you for looking!
Your Djinn will be conjured in Haiti and directly bound to us...We can then ship in a vessel or directly bind.