Use Code 85MEM For 85% Off Orders Over $249.99
Problem Be Gone Spell - Full Coven Casting With High Success Removes Love Issues Job Issues and People Issue Plus More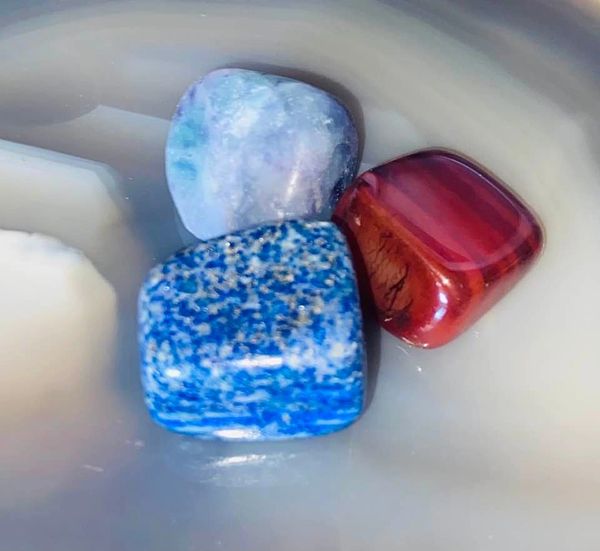 Description
Brand new casting cast under the recent and powerful full moon is our very successful Problem Solving Stone. (Stone may vary from one pictured)
We as humans always tend to get problems...No matter how magickal we or our spirits are we still tend to get problems. Me included so my coven and I wrote then cast this Problem Be Gone Spell. 
This is a custom item created by us...We are an full coven who pride ourselves on care, personal attention and high success rates. 

This is fast and simple...Simple hold the stone  in your hand, see the problem, push the problem through you into the stone. You just need to picture it and see it happening...The spell does the rest! 
This has been spelled to handle minor problems and spelled to do it fast! 
Things like bills, bad moods, negative thoughts, headaches, body aches, unhappiness, sadness, anger, love problems, sex problems, money issues, work issues, blocks and just about every other normal problem you can think of. 
This is also spelled to cleanse your aura as well as repair it. Keeping it with you will also prevent new problems from forming. 
I will send you the simple instructions on to use this amazing spell. blujay76
I will send you one pocket size polished stone and recharging bag. Please note the stone will vary from the one in the picture.
This are very limited! 
If you have any questions I am here and happy to help! 
Thank you for looking.