Use Code 75Samhain For 75% Off Orders Over 65.00
Prince Puca - Powerful Warrior and Banisher Of Evil - Can Predict Danger and Stop It! Family Guardian *SALE*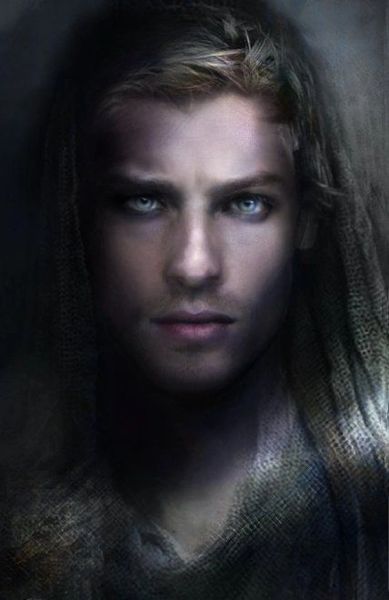 Description
Up for your consideration is lively Prince Puca. He is a powerhouse of magick and he is ready for him new keeper.
He commands over 250 Puca who will protect you and your blood ties.
blujay76

A Puca is a shape-shift faery like creature who devotes its life to protecting its keeper and its keeper's family. You may see him as colorful birds, small mammals, or even a fairy with different features.

About the Puca - This is a very magickal race...They are capable of blessing their keeper with a wide array of gifts. They are normally adored and loved for their kind and thoughtful gestures..


You could ask for no great warrior to protect you! Your Puca has the ability to predict dangerous situations and stop them from even happening! You will never even know danger is near...A Puca is that quick!


A Puca is an amazing guardian who will fight to see you are safe. He will watch over you and keep a especially close eye on children. He can also prevent major accidents and drives away people who wish to cause harm. He will be so good at this chances are you will not even know something bad was in your future.


They can also break and block curses and hexes. No curse from anyone will be placed on you again. He will also send them back to their original caster! He will make sure that anyone who attempts to harm you will never do so again by delivering psychic attacks, giving them feelings of regret and fear, causing loss in their lives and more. You enemy is sure to get their just karma and it will be dealt swiftly.


He is a banisher of evil and negative unbounds. Soon after entering your home you may feel a lightness, peace and see better luck. This is because he has banished all the sneaky and often hidden negative entities. He places powerful wards around your home and will send any evil unbound entity back to its original realm so that it will not cause any harm to your life.


He can also prevent bad luck, nightmares, negative thoughts, loss and more. He will prevent you from being singled out by bullies and will provide you with the security that every human needs.


If you have any questions please feel free to email me.



He can communicate by emotions, visions, telepathy, a pendulum, and during meditation.
His current vessel is a nicely made bead.

Thank you for looking!