Use Code FALL75 For 75% Off Orders Over 49.99
Male Hindeflar Fae - Brings Friends, Love, and Popularity! Can Cast Nearly Any Spell - Kind and Experienced!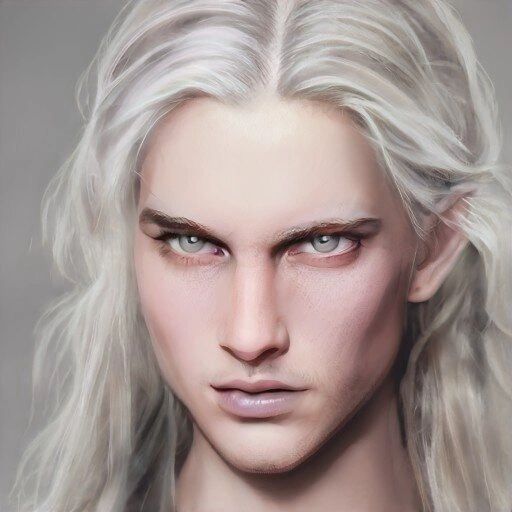 Description
Today I offer a handsome Male Hindeflar Fae...He is offered from Sister Tabitha's personal collection...Which makes him a true rarity! She has been working with him for over 20 years. In this 20 years he has mastered all magick and delivers successful results.
He is also a social Fae who is caring and devoted. His personality and generous nature will quickly earn your love.
In true form he resembles the photo I used...He will most often manifest as white lights, floral scents, and faint temperature changes or breezes.
 About this race...This race of Fae can renew life, bring excitement and an abundance of good times. He can help her keeper with wit, charm, intelligence, confidence, and charisma...You can become the life of the party, meet new people, or find true love.
They naturally draw in positivity to their keeper. You will shine in any social setting! He can help you meet new, powerful, and exciting people.
Once a bond is sealed, you will soon discover that any dullness in your life has evaporated and you find that you have a new-found enthusiasm for everything that you do.
He will bring you many opportunities for success and will give you the motivation and confidence to pursue your dreams. They can help you find your dream job, ideal social circle, and even perfect love.
He will help you achieve your goals and realize your dreams by removing negative blocks, deterring negative influences away, and offering his excellent advice. Good-hearted and exciting people will be attracted into your life and each will see to it that they want you to succeed as well!
He also offers protection against any negative force, be it a curse or hex or evil being.
He has an arsenal of spells that will be offered to you for use. Not only does he have his own magick but he also will enhance any castings you perform!
He can communicate by emotions, visions, telepathy, lucid dreams, and a pendulum.
His current vessel is a bead.
Thank you for looking