Use Code YULE80 For 80% Off Orders Over 129.99
King and Queen Flower Fae - Helps Keeper Heal, Find Happiness, Wealth, and Career Success - Voodoo Clerie's Personal Collection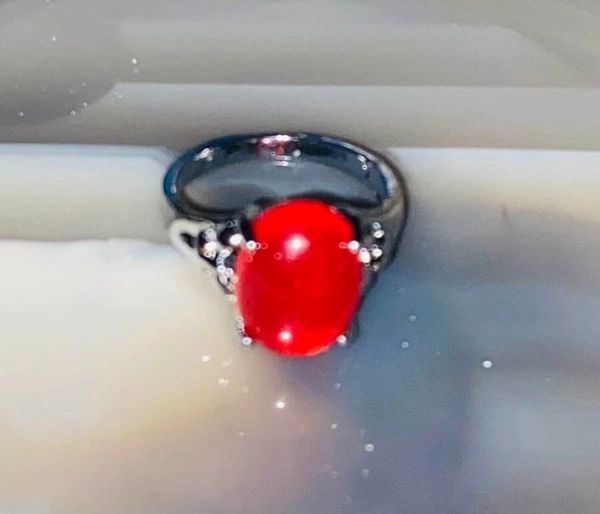 Description
I am very excited to offer a King and Queen Garden Fae. They were conjured by Clerie and Queen Sabine 50 years ago and have 50 years experience working with Clerie...This Royal pair and their court of over 1000 are truly one of a kind. 
This is an active and devoted pair of Royals...They are gifted, attentive, and can create a new, happier you!
In true form the Queen looks to be in her mid-30s, she has short dark blonde hair, lavender eyes, and lightly tanned skin.
The King looks to be in his late 30s...He has short blonde hair, bright green eyes, and ivory skin. They manifest in many ways and can be mistaken for large butterflies but most often seen as lights and mists.

About this race…This race is celebrated for their positivity, attentive nature, creating happiness and loving ways.
The attract good luck, career success, winning success, wealth, good people, and positive thinking. blujay76
They have the unique ability to help us heal from a painful past. She/he always shows us the bright side of things...They can take away anything negative and replace it with someone positive.
There are the fae who take anger and turn it into happiness. They take fear and turn it into courage. They take doubt and turn it into confidence.
They can help a racing mind slow down, think of positive things, and happiness.

Hostel feelings disappear, stress melts away and worries become a thing of the pass.
They promote forgiveness and compassion within others as well as their keeper.

Once a bond is sealed you will start to transform from the inside out. You will gain a more positive thought process, be able to relax faster, find happiness in daily life and find the courage to do all the things you have dreamed of.
If you are person who has mass amounts of stress, sadness or negative feelings then these two will transform your life.
Also if you have a garden (big or small) she will tend to it!
From the moment they enter your home you will feel a new peace, a positive flow and a unexplained happiness.
They communicate best by using telepathy, a pendulum, emotions, vision, and during meditation.
Their vessel is a silver colored ring that is a size 6 1/2.

Please email me if you have any questions.
Thank you for looking.