Use Code 80winter For 80% Off Orders Over $99.99
Powerful Positivity Booster Amulet - Brings and Promotes Positive Blessings - Amplifies All Positive Things!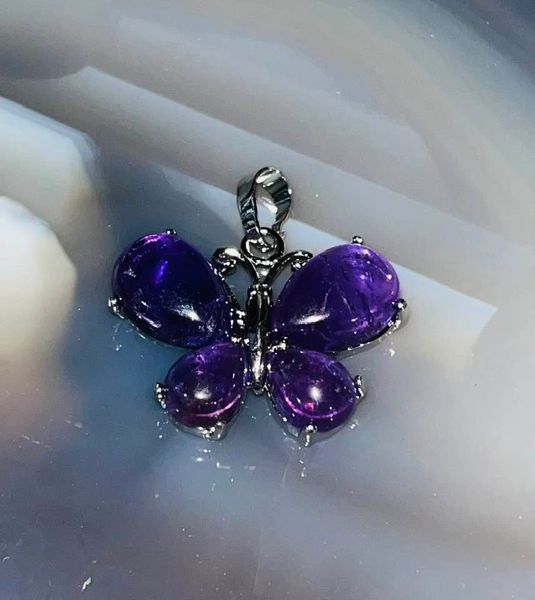 Description
Offered today as a power spelled amulet that is a complete Positive Life Blessing spell! 
We current only have two ready...These amulets are very popular and tend to find owners fast.
Each and every day my coven receives requests from people for a spell that can help fill their holes in their life, so we have created this casting of a spell that promotes all positive blessings! This spell never stops working and will adjust to your needs to each stage or life challenge.  
This white arts spell does this in a variety of ways. The first thing it does it dispel any negative energy that blocks and prevents a positive flow. After wearing or carrying this spell you will find yourself happier, lighter, more upbeat and more positive! You will even notice a positive change in the atmosphere around you.
The positive blessing spell works to improve your current situation. This means that all positivity in your life will be amplified greatly! Little things that comfort you and make happy will become more prominent in your life. These things can be anything from more relaxation time, more time to pursue your interests, quality time with friends and family, to better spirit communication!
Not only does this spell remove the bad and enhance the good—it also works to attract new blessings into its user's life! These blessings can include, but are not limited to:
Money
Love
Luck
Wealth
Friends
Strengthened Bonds
Less Stress
Spiritual Blessings
And so much more!
This is a spell that can change your life for the better. 
The vessel is a stunning silver tone pendant that is shaped like a butterfly...It's has purple stones for wings! 
Please let me know if you have any questions.
Thank you for looking!