Use Code 85MEM For 85% Off Orders Over $249.99
Potent White Art Angel, Dragon, Elf, and More Spirit and Entity Offering Bonding Incense - 13 Spelled Cones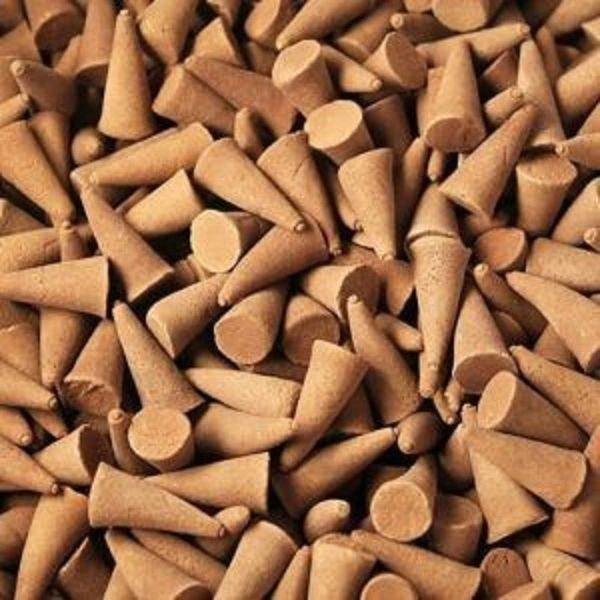 Description
I get a lot of emails from spirit keepers asking what to give their spirits as offerings. We use a special blend that is proven to please and reward any type, level or gender of white art entity.
Just one incense cone will help you build a faster stronger bond with any of your white art entities. 
These cones can also be used as an offering for your white entities. 
I will send you 13 incense cones that are made and spelled just for white art entities!
This incense covers all white art entities and spirits...From Angels To Dragons...If they are white magick only this will be the ultimate in offers.
When used as an offering your spirit/entities will love you all the more. He or she will be renewed with energy...More energy means more magick, communication and can aid them in manifesting! 
If you love your spirit family I highly suggest using strong offerings such as these cones...Let your spirits know and feel just how much you do love him or her! 
When your spirit/entity knows they are loved your life will be filled with great luck, love, power, confidence, money and other blessings. 
This incense was created for all white magick types and for all ages levels. This also very simple to use for bonding or as an offering...Simply light a cone next to your spirit/entity. Let them know that this is theirs to enjoy. I will send the simple suggestions on how to use this.
Please take note...This photo is a stock photo. The incense may come in an array of blues with a fabulous smell.
You will receive 13 high quality incense cones. On average one cone burns 10 to 15 mins.
If you have any questions please feel free to email me.
Thank you for looking!