Use Code 85MEM For 85% Off Orders Over $249.99
Potent Full Moon Curse Book - Hex Enemies So They Receive Their Just Karma - Protection and Personal Curse Removal Original Curse Book!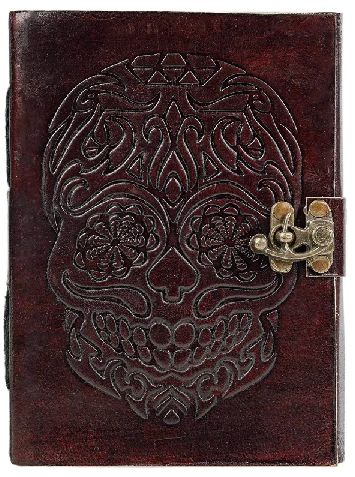 Description
This is the original curse book. We have been offering this book on the internet since 2007! This is the original and authentic Curse Book!
This book was created under the full moon. This is very potent book that is alive with power and magick!

International clients please know that shipping price given is for US clients only. International shipping is 26.99

Today I offer a very powerful book of magick. While most of the books I offer bless this one is a little different...This one causes bad luck to anyone who deserves some! Once your enemies name is written in this book you will be protected from them.

Please note that our spells cannot be duplicated. Our wishing books are for personal use only and are not created with the ability to bless anyone but the user. Spells from any of our books do not have the ability to be sold. They are for your own personal use only :)

This book also offers the possessor the ultimate protection from bad luck, bad people, curses and can even break curses placed upon you.

This is a dark arts item but still remains safe! It's a powerful book of spells...What you write down becomes DA spells that punish only those who have harmed, wronged or hurt you. This book allows for protection of your self and family members too.

This book rights all wrongs...However it's a bit different then are normal hex book. Powerful spells have been placed upon it to protect you from curses, hexes or bad luck. The book will also remove any current curses placed against you. It can also help cleanse and repair your aura.

Has anyone hurt you, stole from you, lied to you, hurt family, hurt animals, broke your heart, left you or just been very bad to you? Have they had a good charmed life since then and have had no karma dealt for what they have done? Do you want them to get what due in a timely manner? If you answered yes then you may want to consider this very magickal tool.

How to use is simple...Write their name down and any other personal details. You can even write down your idea of karma. Then close the book and wait! I do suggest simple herbal or incense offerings to the book while it's in use however that is your choice.

This book will not harm innocent people and will not take a life. This book simply writes wrongs and makes people pay for the bad things it has done.

I will send the simple instruction on how to use.

This is a stunning book that is about 5"x7" in size and made of black leather.

If you have any questions please feel free to email me.

Thank you for looking!