Use Code 80winter For 80% Off Orders Over $99.99
Passionate and Sexual Leanan Sidhe - Bi-Sexual Beings Love, Sex, Youth, Beauty, and More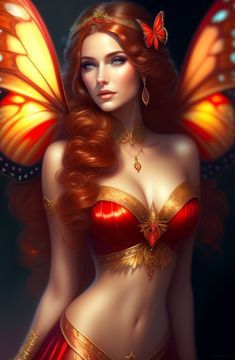 Description
Today we offer a vivid, interactive, passionate and sensual Leanan Sidhe.
Her ideal keeper will be any man or women who seeks love, admirers, passion, a satisfying sex life, and youth!
In her true form she manifests as a stunning woman appearing in her early 20's. I chose a photo that I feel resembles her.  She most often manifests as temperature changes, shimmering red orbs, and whistling sounds. She can also touch and whisper.
She is bi sexual and can be a sexual entity if her keeper wishes. This is a personal choice her and her keeper will make together.
Her main abilities include:
~Attracting lovers
~Performing sexual acts with keeper if desired
~Promoting good luck
~Casting powerful beauty magick
~Helping keeper get into better shape
~Blocking nightmares and promoting peaceful sleep
~Aiding in lucid dreaming for in-depth spiritual interaction
She communicate by emotions, visions, a pendulum, and telepathy.
Her current vessel is a bead. 
Please let me know if you have any questions.
Thank you for looking!