Use Code 80secret For 80% Off Orders Over 99.99
Level 7 Male Salia - Removed Negativity and Brings In Peace - Creates A New More Confidant Keeper!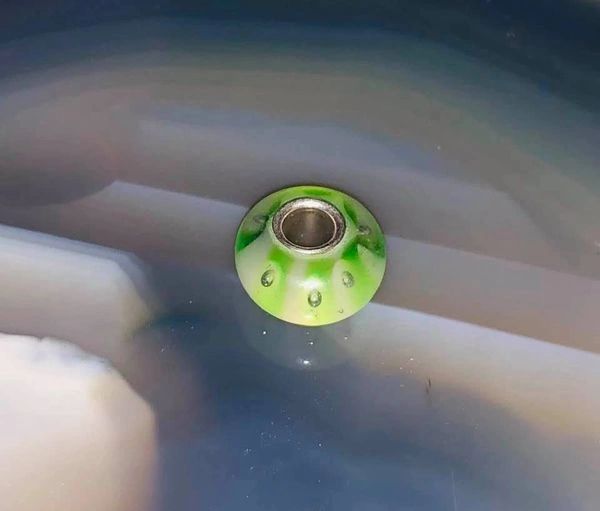 Description
Today I offer a level 7 male Salia. 
He was conjured about 2 months ago to be offered here...In two months he has earned his level 7 ranking and proved he is a magickal force!
A Salia is a beautiful creature that can stand over twelve feet tall. They are similar to dragons in their appearance with their elegant necks and dragon-like heads. In true form you will see a handsome Salia that is a mostly yellow with purple hues..He most often manifest as shadows and floral scents like roses.
About this race and their many blessings...Soon after bonding he can remove all negative feelings you have. Feelings of sadness, regret, fear, hate and other hindering emotions will be cleansed away to allow you to have feelings of peace, happiness, contentment, and love. blujay76.com
He aids her keeper in overcoming low self-esteem and insecurity. He helps your inner beauty shine on your outward appearance. People will see you how you wish to be seen. No more will you be held back by fear, uncertainty or self-doubt. Your confidence will soar and people will notice.
He aids his keeper in achieving success. He removes inhibitions, clears negative blocks, and attracts great success. He brings about money making opportunities, helps you keep a flow creative ideas and aids you in gaining the notice of powerful people around you.
Asides from these things he also offers cleansing of the aura, removal of negative energy and clearing of blocks in the chakra. Your mood will be uplifted; all depression, hate, sadness and regret will be replaced with happiness, peace and love.
He can communicate by emotions, during meditation, visions, and a pendulum.
If you have any questions please email me at jamie@blujay76.com
His current vessel is a nicely made glass bead.
Thank you for looking!