Use Code 75summer For 75% Off Orders Over 49.99
King Solomon Samhain Summoned Empress Throne Angel Bound Demon Hybrid - Extremely Potent Wealth Magick - Brings Luxury With Ease!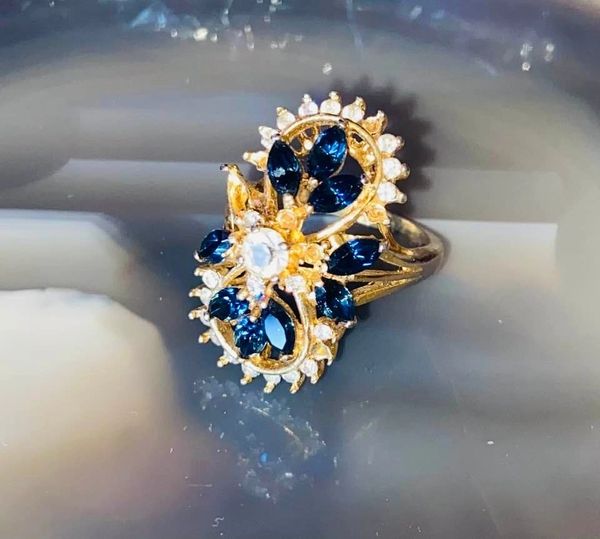 Description
Today we are offering one of our favorite summonings from Samhain night 2021...We did not plan on offering her until this Oct but she feels a connection to one our clients and says we cannot wait...Today we offer an Empress Bound Demon Throne Angel Hybrid who possesses all the power of Samhain night...Her magick and her energy will radiate through you...She will turn the tides in your favor.
She was one of King Solomon's most loved, most cherished, and most successful.
She commands well over 1000 Throne Angels, Throne Angel Bound Demon Hybrids, and several trusted Full Blood Bound Demon.
If you seek perfect happiness and wish to possess items of luxury you have found your Empress...She has some of most powerful wealth magick we have encountered. 
She is stunning ...She looks to be in her mid-20s, has stunning hourglass figure, platinum hair, and fair skin. She wears a golden colored crown that can come down and cover her eyes...She lifts this when she is before her keeper. She will manifest in a way you wish her too.

What She offers..
Her strongest ability is success, personal gain, wealth, good luck, winning, and luxury.
She offers her keeper powers of the mind, mind reading, and mind control abilities.


She will be watchful guardian of you, your home and of lower ranking entities and spirits. She will also protect children and pets without them knowing. She can command members of her court to protect your blood ties. 
She can also help guide weaker entities to power. If you keep baby or low ranking entities she can bring out the best in them and teach them to reach their full potential.

She will bless you with many gifts that include messages from the Gods, Goddess, spirits and even lost loved one. She can connect you with all beings and help your spiritual growth blossom. She can help open your inner eye so you can communicate more easily with the bound spirits/entities you keep.


She will protect you from evil and break any black magick. She is excellent at removing curses and cleansing the aura of their negative effects. She can bind enemies from harming you.

She is a powerful problem solver and will fix each problem you may have. Nothing is too big nor too small. She has proven to excellent with solving people problems, money problems, and even love problems. She and her court will even stop new problems from forming.

She can help you become successful and help create a positive cash flow.

Her abilities also include healing abilities. She will be excellent with easing minor pain so if you have headaches or backaches her warm or cool touch can do wonders. (she is not to replace a doctor or medical care)

If you seek messages from higher beings, healing, positive energy and protection she is more than able to help.

Her best forms of communication are through telepathy, emotions, a pendulum, during meditation and lucid dreams.
If you have any questions please email me.
Her current vessel is a stunning and well made ring with blue and clear stones. The ring is a size 7...Lily and I have worn the ring so it's not new but still is absolutely beautiful! 
Thank you for looking.