Use Code 75spring For 75% Off Orders Over 59.99
Newly Conjured Dark Art 14,047 Year Old Shaitan Keeper - Powerful Wish Granter With Intense Feeling Energy!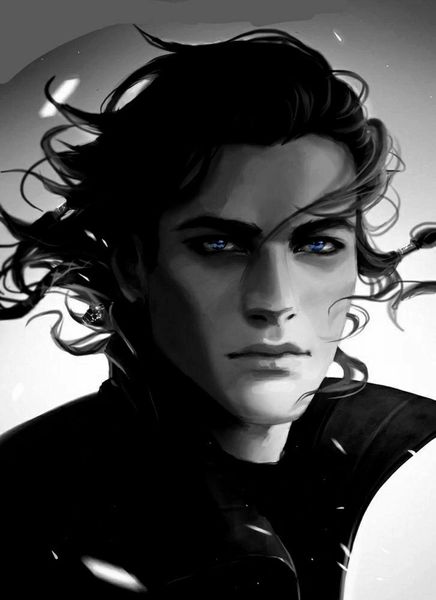 Description
Up for your deepest consideration is the most powerful of Djinn...The Shaitan Djinn!

He is offered from our latest conjuring...He was conjured for a keeper who desires power, loyalty and results!

He is 14,047 years old. In true form he has black hair, deeply tanned skin, and beautiful blue eyes...He is 6'6" tall, has a lean build, and looks to be about 25 years old. To his new keeper...The Shaitan can be very active on a paranormal level and some electrical disturbances, shadows and odd light sources may happen.

This is a dark race of Djinn and is not suggested for the new keeper. His energy can be intense for newer keepers. While he is dark, he is not evil!...He harms no innocent in his quest to grant your wishes. He is a karma free wish granter so you can enjoy all he brings without the worry of bad luck.

We conjured him to be perfect, to bless, and to make a excellent loyal server.


Although extremely powerful he is not of chaos and once placed within the correct keeper's hands a great partnership will be created and magickal happening will begin.

He will excel in granting personal gain and personal pleasure wishes.

He will be loyal to you and serve you with respect and love. He will enter your life with the goal of making is better...He seeks a magickal companionship and once he feels that bond blessing after blessing will shower upon you.

He can grant almost any wish you desire including but not limited to...Wealth and success, enhanced psychic abilities, removal of negative entities/energy, brings good luck, removes obstacles, brings job and business success, builds friendships, brings lovers, vivid psychic dreams of past lives, present and future. He will bring you great peace, happiness and a positive balance while restoring lost relationships. He can enhance communication with all entities. You will possess influence over people and their actions. You will be noticed and respected. You will have a all around fulfillment of desires and fantasies...You can be transformed, blessed, renewed and happy.


Please keep in mind that he is a dark entity and is capable of causing your enemies bad luck that includes lost loves, loss of jobs, loss of happiness and feelings of fear. You must ask him to do these things. He will not act without your say so. Also keep in mind these things will not be permanent but will ease only when the person rights his or her wrongs.


His best means of communication are telepathy, visions, emotions, dreams, and during meditation.

If you have any questions about her please feel free to email me.

His current vessel is a bead

Thank you for looking!