Use Code 75spring For 75% Off Orders Over 59.99
Newest Casting - Highly Successful Rainbow Spell - Get Two Major Surprise Blessings In 12 Months -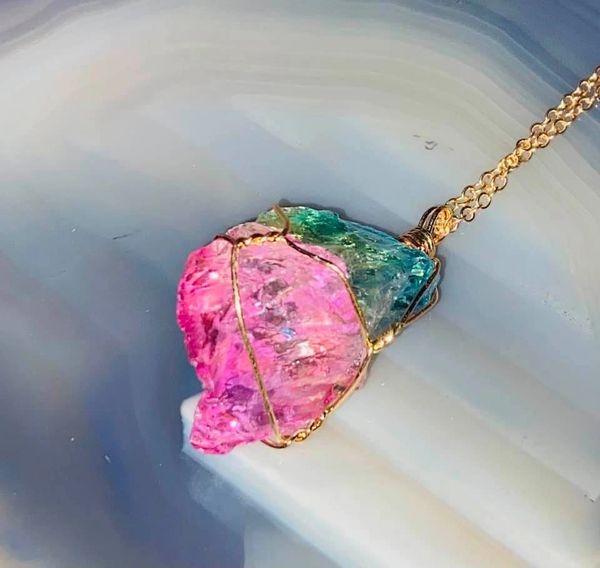 Description
Offered to you today is the Rainbow Spell!
This spell is one of our most popular and most successful spells...We work nightly to ensure we almost always have these to offer.
This is our powerful Full Moon version of this spell for the powerful blessings! 
The Rainbow has become our most popular as well as most success spell. Today we offer this spell on the most popular amulet! 
These are a blujay magick original offering. People may steal our listings or duplicate this spell but it cannot be done! It's one of a kind and can only be found here on our site.
Since we have been offering these spells the reports are coming in...Many users have won money, there has been one marriage and several new relationships! Our clients love our Rainbow Spells :) The Rainbow Spell is a blujay Magick original creation. 
Up until today we only offered these as direct castings...However we realize not everyone likes direct castings so we offering this popular spell in a precast form. This is a full coven 3X cast spell that will bring you two unexpected and downright amazing blessing! The Rainbow Spell is a blujay exclusive! 
Up until now we offered these in only one blessing per year...Now you will receive two major blessings within one year. This offer is limited to 2 only!
This is a fun spell with a unique purpose… To bring you two major unexpected blessings within the next year! This spell is perfect for yourself or as a gift for a friend. We are offering it as a direct casting so nothing is shipped.
People who have had this spell cast on them in the past have experienced blessings such finding a new love, coming into a large sum of money (safely!), meeting new people, winning, being promoted, and a number of things!
The triple cast, full coven casting brings about the biggest of blessings!
This particular amulet also has added aura cleansing and repair...This will allow any blessings to manifest faster and stronger. Plus you will have renewed energy, outlook and positive thinking.
We cast this spell on a stunning well made pendant that is wrapped in a golden colored wire and will come with the racharging chain..It's very nicely made. 

Please let me know if you have any questions.
Thank you looking