Use Code 85MEM For 85% Off Orders Over $249.99
New Portal - A Direct Link To The Goddess Bastest Harmony In Love, Sex, and Life - Gives Wearer Great Power!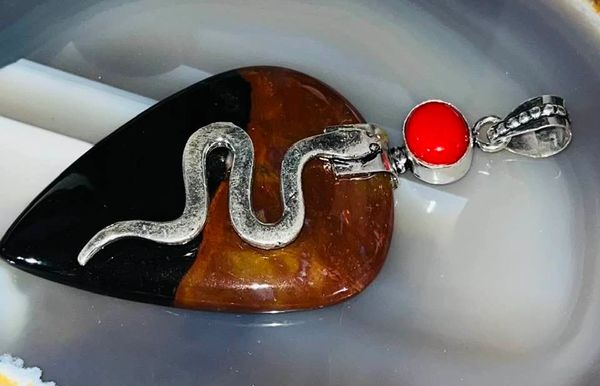 Description
Today we offer a Portal to the coveted Egyptian Goddess Bastest

This portal allows direct access the full power of this Goddess. You can allow the Goddess to work freely in life...She will bring you good fortune, happiness, wisdom, and much more...She is eager to guide people to greatness and to their fullest potential.

The Goddess offers the following...
You can expect inner eye open
Protection
Psychic and Medium Abilities
Better love and sex life
Better health
Can deliver switch justice to enemies 
More active social and love life. 
Brings harmony in life and love.
You will experience major improvements in all aspects of life,...You will experience spiritual and emotional growth.
This is one of the more advanced links, even to the point of having communication with the Goddess.
We have these portals ready one stunning rainbow colored pendants that are wrapped in a delicate golden wire. The pattern or colors may vary slightly. 
Please let me know if you have any questions. 
We opened this portal on a stunning and bold stone pendant with a silver stone snake. 
Thank you for looking!