Use Code 85MEM For 85% Off Orders Over $249.99
New Moon Casting Magick Absorber - Disarm Evil As Well As Enemies - Excellent Shielding and Protection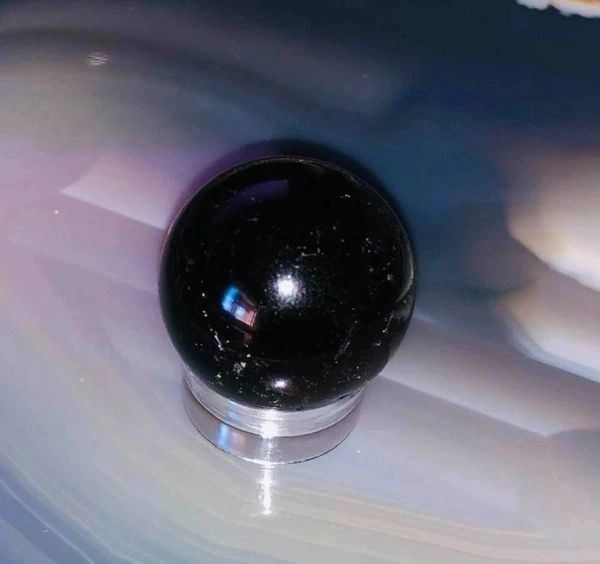 Description
This stunning black sphere has one purpose and that is to absorb magick and magickal abilities.
This is heavily spelled and will last several generations. We current have an overstock of these and are offering them at a record low cost. The sphere is a smaller size, about 1" and black in color. 
What possessing one of these can do is...
Take in natural magickal abilities to give to you. It will absorb any useful magick that you may need without harming the source.
It can take in evil magick from entities and humans alike then banish it.
It can even absorb magickal abilities of your enimies to either give to you or to banish.
The possibilities of how this magick absorber can be used are almost endless.
Now, people and spirits will be either disarmed of evil or share their magick with you.
What it absorbs, how it is taken and what is done with it is completely up to you. This will work in perfect harmony with your wishes, needs and desires. The magick and wisdom of nature can also be absorbed and you can be blessed with them. This perhaps one of my favorite traits of this. What nature allows this to take in can be truly wondrous to the possessor of this. The things you feel and learn are life changing in the best of ways.
It is meant to better your life as well as protect it.
This will not absorb or share magick with any source but the source you say. It works on your emotions, your words and actions. It does not act on haste or greed. The only time it is allowed to work without your blessing is if it is disarming evil or protecting you from harmful magick.
There is zero upkeep and it's simple to use.
I will send the simple detailed instructions to you.
What you get may vary from the one pictured. 
If you have any questions please feel free to email me.
Thank you for looking!