Use Code 70nov For 70% Off Orders Over 39.99
NEW! Human and Spirit Bonding Box - Helps Build Strong Spiritual Bonds New and Improved Style - Free Bonding Stone!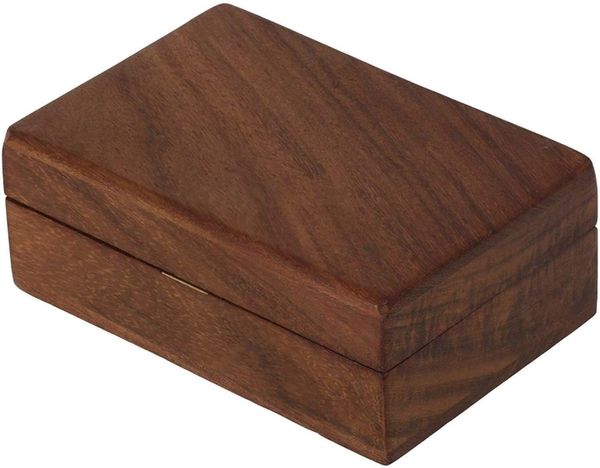 Description
Today we are very excited and proud to offer these spirit and keeper bonding boxes!
INTERNATIONAL CLIENTS - SHIPPING IS 25.99 AFTER CHECKOUT WE WILL INVOICE YOU FOR ANY ADDITIONAL SHIPPING FEE. We do work hard to combine it with other orders! If we are able to combine there will be no additional shipping charge. 
Bonding with our spirits and entities is vital towards success. While nothing will replace personal time with you. one of these boxes makes a close second.
This is a personal bonding box...Meant for you, your spirits and entities only. It cannot help friends or family bond with their entity/spirits.
How to use these boxes is simple...Place your spirited vessel in the box with something personal of yours. A small lock of hair works perfectly. Anything that has your energy imprinted on it will help seal a bond while stored in this box with your spirit or entity.
These boxes are not to replace your personal one on one time. Bonding rituals are still needed. However if you can't wear the vessel or get to busy this will truly help you along.
When not used as a bonding box you can also use to it to recharge any spirit or entity.

Many people who have used this box have bonding to be easier, often faster and some time even deeper.
These are very large boxes! About 4" in size.  The style may vary slightly 
You will get full and easy to follow instructions. This box works best with only one spirit at a time. However a lot depends on you! I have had great success with up to 3 spirits and entities at a time.
Please let me know if you have any questions.
Thank you for looking.