Use Code 85MEM For 85% Off Orders Over $249.99
NEW! Custom Destiny Royal Level Conjuring - Meet The Spirit or Entity You Are Destined For You - Destined Royal With Court!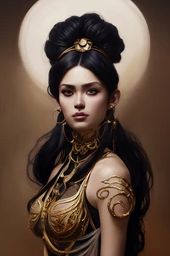 Description
We have been offering our destiny conjures since 2006! They remain our most popular conjurings to date...Now are offering an upgraded destiny conjuring! This is for a destiny Royal such as King, Queen, Princess, Prince, or a Commander. Your new destiny Royal will also have a court! 
We have some room for more custom conjures and this one is one of our favorites to do! The destiny conjurings are always fun, successful and always bring fourth the perfect entity or spirit. While not all of the time some people may find they get Royals...www.blujay76.com
Please note...This conjuring can take 7 to 14 working days...We are conjuring the perfect entity for you and we must never rush this. If there is an entity you do not want to work with please tell us in advance. If you are reluctant of the entity that came for you we ask you to think about him or her deeply before you express unhappiness. However if in the end you do not want him or her we will find a good home for them on our site.
Up for your consideration is something rare and very special.
My coven and I are keepers and masters to all kind of spirits. We have conjured some of the worlds most powerful and spaces for custom conjurings tend to fill up quick. From experience we know that several spirits that dwell in other realms watch and wait for their earthbound keepers to find them. These spirits are destiny or fate spirits and we all have them.
Most of us has intense feelings of being watch or have the feeling that something is missing...These are your Astral Spirits reaching out to you. This spirit may be a Dragon, Djinn, creature Vampire, Angel, Fae, Phoenix, Gryphon, Werewolf or any other spirit of Magick.
What we offer today is your destined spirit. My coven and I will need your name and birth sign to accomplish this. Once we have your information we will summon your destined spirit. Neither you nor I get to choose what spirit will come. This spirit has already chosen you and is awaiting a opportunity such as this.
We have a full coven and each of has done this several times and with 100% confidence I can tell you that some of our best and most powerful server spirits have found us this way. The spirit who comes to you will be one that has been destined for you since before your birth and we are pleased to offer a way to bring you together.
Your spirit will come to you with a bead, stone pendant or stone. We will do are best to try and find a vessel that you will like. We will try to come as close as we can to the style and size you asked for but can not guarantee it will be perfect.We will send you details on your spirits type, give you his/her name and include a simple bonding ritual. You will also have a choice to bind your spirit to you for all of time or let it remain with its vessel.
If you have any questions please feel free to email me.
Thank you for looking.