Use Code 80YULE For 80% Off Orders Over 99.99
New 3X The Ultimate Mind, Body, and Soul Protection 3X Cast Amulet - Banishes All Evil - Starts Working Instantly!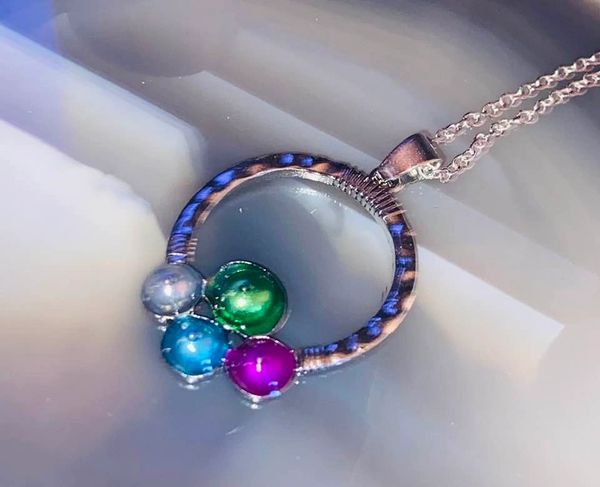 Description
This is the perfect protection spell! Newly cast, alive with energy, and extremely potent...You will be and feel safe!
This is the 3X cast version of our Satanic/black magick protection spell...Due to their high success rate these are highly desired! This is the strongest black, evil and satanic magick protection spell offered anywhere. This is a blujay magick original. 
This is the ultimate protection spell that has a instant banishment spell of any evil unbounds as well as parasites. This is for a person who wants to be safe and feel safe.

We have even added recharging, cleansing and boosting to the amulet for you! They are ready to start working right away.
We are a coven cast this spell with great care to ensure a successful spell.

This beautiful charm offers protection from black/satanic magick. It will block and deflect any negative magick that has been cast upon you or at you. This can even remove any older satanic spells that may have been hindering your life and happiness.

This spell can successful block love curses, bad luck curses, bad health curses, aura damaging curses, break up cruses, and any type of loss curses. These are just a few curses and spells it can block. If it's evil, harmful, not known to you and will hinder you this spell will stop it.
This 3X version is even strong enough to break and completely remove any old curses that have been placed on ancestors...Many times these curses can effect the same family for hundreds of years...Now you, your children and grandchildren can be free of any and all old or new curses alike.

It will not block any spells that are welcome in your life. Any current spells you have manifesting will continue to do so...This spelled bead will clear the way for them to manifest at a better pace.

If you have have any questions please feel free to email me.

The amulet we used is a lovely round pendant with a colorful design. I will include the recharging chain pictured as a gift. 
Thank you for looking.