Use Code 75summer For 75% Off Orders Over 49.99
Clerie's Princess High Elf Bound Demon Hybrid - Exceptional Hybrid Commands Over 200 Elf and Full Blood Bound Demons!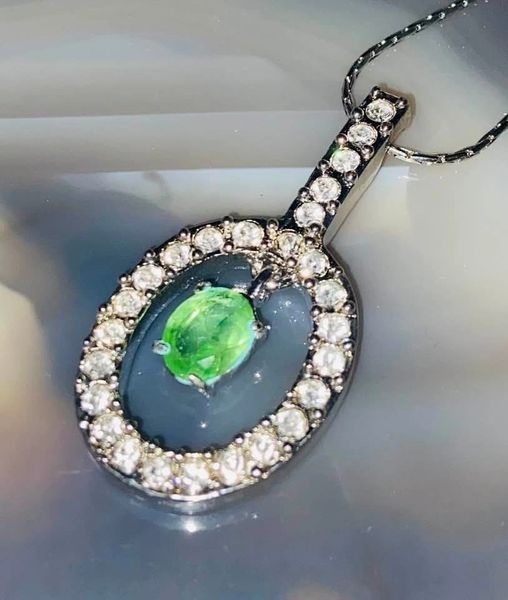 Description
Today we offer a Royal Hybrid who possesses exceptional magick..She is a Princess Bound Demon High Elf Hybrid...She is just in from Voodoo Clerie's personal collection...She has been working with her for nearly 50 years. She is known and trusted entity who will always take care of her keeper.
She is very picky about who enters her court...She has over 200 Elves and several powerful Full Blood Bound Demons...She and her court are unstoppable. 
In her true form, she appears as a elegant women who is 5' 10". She has a lean build, a fair skin tone, long silky black hair, stunning pale green eyes, and appears to be in her mid 20's. Her most common means of manifestation are as tapping sounds, herbal scents, warm sensations and gold orbs.
Her High Elf half offers spell casting...Her Bound Demon half offers raw power to put behind those spell...Results happen and his keeper will be happy and successful!
She is a Sorceress level!  
Her main abilities include:
~Spell casting
~Boosting keeper's mental stamina
~Helping keeper solve problems
~Attracting positive energy
~Giving keeper mind control abilities
~Boosting the power of keeper's spells
~Promoting good luck and winning
~Enhancing sex appeal
~Helping keeper gain social status
~Helps keeper find love
~Age reversal 
~Enhances keeper's memory and intelligence. 
~Providing protection from evil
Her best means of communication are through emotions, meditation, and telepathy. 
Her current vessel is a stunning and well made pendant with clear sparkling stones and one pale green stone. I will include the recharging chain as a gift. 
Thank you for looking!