Use Code 80winter For 80% Off Orders Over 99.99
Most Successful Love Spell - Full Moon, Full Coven 3X Soulmate Spell With Added Beauty Spell! - Stunning Red Beaded Bracelet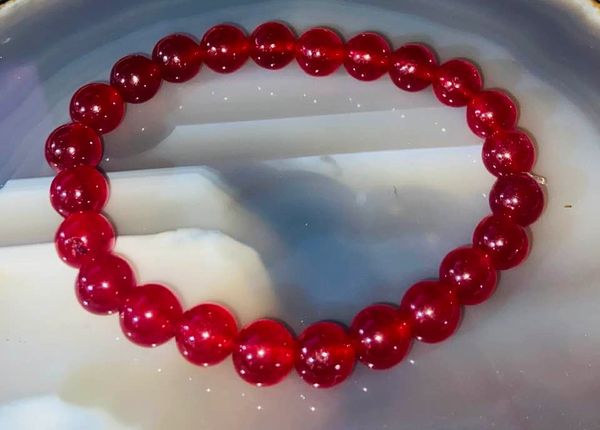 Description
Up for your consideration is a powerful spell that has been is use for 60 years. First by my Grandmother and her Coven...Now my by myself and my Coven. Not one word has been altered for we do not believe in changing a good thing. Please note the bracelet color may vary slightly in color from the ones in the photo.
This is our full moon deluxe casting of this highly successful love spell. This spell was just cast under our last full moon...They are beaming with energy!
This spell was wrote for either a Man or Women who is looking for forever love. Anyone who has the desire to find their soul mate has found the correct spell for their needs.
My Coven Sisters and I put a lot of work and energy into each casting so we only offer a limited amount of spells per month. We are perfectionist and we give our all with each spell cast.
What this will bring you is - True Love and will allow you to keep that true love forever. It will ensure that love and passion are always within you two.
This spell will not force someone to love you but instead will bring you your one true soul mate.
Our part in this spell is important however yours is vital to the success. Your participation is needed to complete the spell. You part is simple as you only need to light a candle and possess the pendant we send to you. Simple instructions will be sent to you with the spell items.
This will help you and your true love find each other. One must keep in mind that magick cannot preform miracles and for the best success you must meet magick halfway. If you have doubt in your heart then please pass this offering by.
We cast this spelled a reddish colored beaded bracelet that is stretchable. Please note the shade may vary.
If you have any questions please feel free to email me anytime.
Thank you for looking.