Use Code 85MEM For 85% Off Orders Over $249.99
Most Powerful Spell Of Spirit Communication, Psychic and Medium Abilities - Safely & Quickly Opens Inner Eye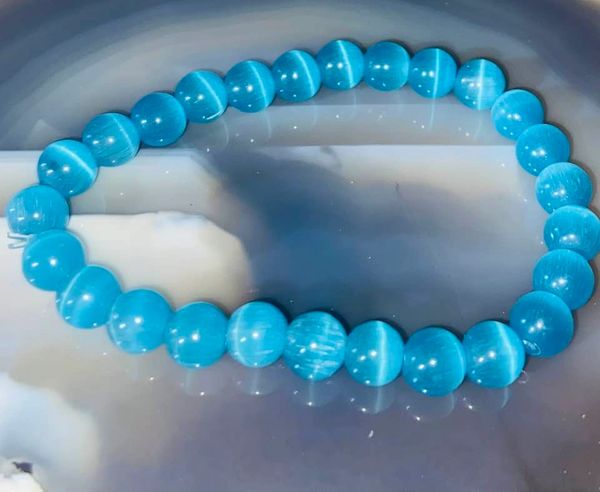 Description
This is our Winter Feb. Full Moon casting...This is one our more popular custom spells under the Full Moon These are extremely potent so please only buy one if you are ready for your inner eye to open!


This is ready to manifest with all the power of the full moon.
This bracelet is the most powerful spell we offer. This shall open you up to a new world of knowing and understanding. This offering blesses the keeper with changing gifts that include 
the ability to make predictions through dreams, meditation and visions.
This is the most powerful spell of inner eye opening we offer.
You will also be blessed with...
 
 
Enhance knowledge and wisdom.
 
 
The ability find and keep financial opportunity.
 
 
Open your 3rd eye for better more vivid spiritual sight.
 
 
Strengthen and enhance you're psychic abilities.
 
 
Attract lovers, build confidence and promote desire/lust.
 
 
Awaken weak entities and enhance spells.
 
 
Enhance communication all of well meaning spirits, including humans.
 
 
Strengthen divination skills.
 
 
Possess psychic ability on a deep level.
 
 
Allow you to communicate with your spirit guides.
 
 
Enhance spiritual growth.
 
 
To pull in positive energy from the world around you.
 
 
To find lost items.
 
 
Better and more vivid astral projection.
 
 
Brings the wearer feelings of peace and happiness.
 
 
This spell also protect you from all forms of evil.
 
 
This spell was cast to work in harmony with you and your mind. It will not overwhelm your senses. It will adjust as you adjust and grow with you.
 
 
If you have any questions please feel free to email me. 
 
 
This is a nicely made beaded stretch bracelet that is a stunning blue blue.
Thank you for looking!