Use Code 80summer For 80% Off Orders Over 75.00
Most Powerful Of 2020 - Seraphim Angel Bound Demon Hybrid - For Those Who Seek Wealth, Luxury, Love, and Even Fame!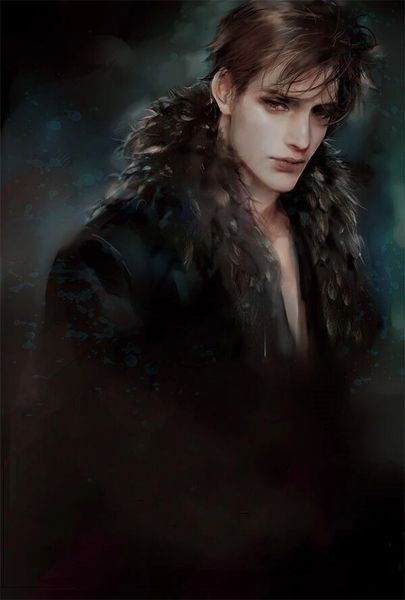 Description
Seraphim Angel Demon Hybrid
Today we offer a custom conjured Bound Demon Seraphim Angel Hybrid - He was conjured to be amazingly powerful when it comes to wealth, luxury, massive success, and if you desire even fame. He is the most powerful of his race we have conjured in 2020!
He is simply magnificent...I could never explain just for truly amazing he is...He must he felt and experienced!
His ideal keeper will be someone who wants to leave money worries behind them...He will be completely dedicated to your every need! Nice cars, homes, clothes, and even admires will be in your very near future.
In true form he is tall at 6'2", has a lean muscular build, has short black hair, fair skin and gold eyes. He is most likely to manifest as streaks of white lights, warm or cool spots and shadows. I searched for a photo that shows how he looks in true from...The only think this photo is missing is his large black wings.
He is for a keeper who likes interaction...He is excellent when it comes to our realm and making his self known to his keeper...He is powerful enough to even manifest in true form during his keeper's waking hours.
What he offers…
He is able to bring personal gain to his keeper with ease…Money, love, youth, success and anti-aging.
He can help you achieve life goals, love goals, appearance goals, stunning beauty, lovers, admires, and fans!
All the good things we seek in life will be given...He will ensure people respect you, notice you, spoil you, and even give gifts! 
He is powerful enough to help you find loves, renew old love, return lost love, ignite passion, and make his keeper envied. 
He is also a very skilled protector! He can remove all forms and levels of evil. He can remove blocks so they you will be free to live a blessed and happy life.
He is unique as he can bring you mind control and mind reading abilities...You will be able to control enemies and will soon have people see things your way!
He can communicate by telepathy, visions, emotions, during meditation, a pendulum and dreams. 
Please email me if you have any questions.
His current vessel is a nicely made bead.
Thank you for looking!