Use Code summer75 For 75% Off Orders Over 59.99
Meliacro Elf - Will Guide Her Keeper To Magickal Greatness - Teaches Astral Travel and More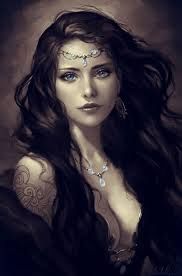 Description
Today we offer a level female Meliacro Elf
In her true form she is tall, slender, has short wavy brown hair, and green eyes and a lovely olive skin tone. She will most often manifest by moving small objects, as whistling noises, and orange to red orbs.

She is very wise and magickal elf who is also the best teacher...She will happily guide her keeper to magickal greatness!
Her main abilities include but are not limited to:
~Casting spells on keeper's behalf
~Aiding keeper in astral travel
~Guiding keeper through the astral realm
~Attracting astral entities
~Providing protection
~Removing negative blocks
She communicates best through emotions, pendulum, telepathy and meditation. 
If you have any questions please email me at jamie@blujay76.com
Her current vessel is a nicely made glass bead.
Thank you for looking!