Use Code 85MEM For 85% Off Orders Over $249.99
Full Moon 3X Cast Love, Beauty and Passion Spell - Find New Love or Ignite Old Love - Beautiful Amulet!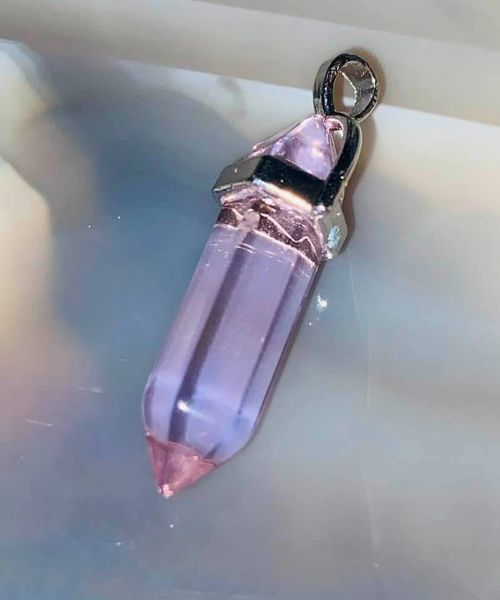 Description
Today we offer a very newly cast spell cast that has a powerful attraction, beauty, passion igniting and love spell cast upon them. 

This offering is a full coven casting of our most popular love and beauty spell. These small pendant can make you feel more beautiful, look more beautiful and help find you true love! They can also help strengthen bonds between you and a current lover. If you are in a current relationship this spell can help ignite lost passion and make your sex life better then ever.
We cast this spell so that it works well for a man or a women. The possessor of this bead will be look more attractive to others and bring in only positive attention.
These newly cast beads are offered at clearance price! We only have 3 to offer!

If you are not 100% happy with how you look or your love life then this spell can turn the tide of events for you. The magick will cleanse away life hindering negative energy that can keep love from blossoming. The magick will then pull only the good to you and it will keep away the negative that has been holding you back from true happiness...

The world and all it's negatives will not longer to against you. Happiness can take the place of sadness...Stress can turn into relaxation...True love can be yours, it can be strong and can be forever. 

This spell was cast to quick working and to have a excellent success rate. You do not have to wear the  bead 24/7. Many people have had great success with saving them and wearing them on a special occasion. For the first 30 to 60 days days I do suggest handling them daily or carrying them with you. I will send a storage bag.

If you have any questions please feel free to email me.  
The amulet is a lovely lightweight pink pendant. I will include a free recharging chain. Please note the pattern may vary. 
Thank you for looking!