Use Code 70Jan For 70% Off Orders Over 39.99
Male Black Forest Fae - Quick and Successful Magick! Attracts Positive Spirits, Enhances and Boosts Any Spell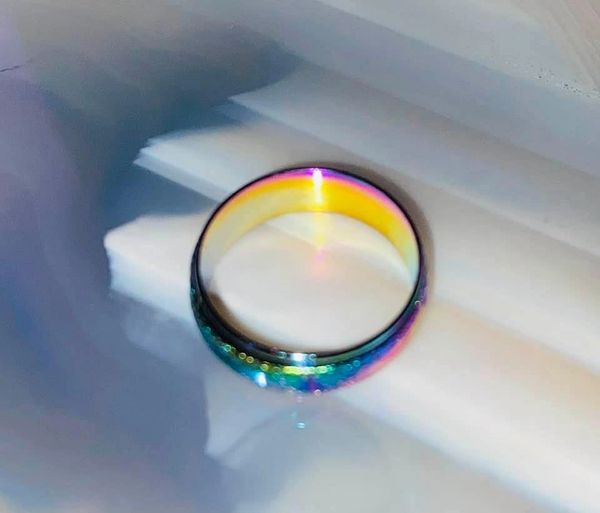 Description
Today we are excited to offer a male Black Forest Fae...He has an amazing energy, he is easy to work, and is vastly experienced with his magick!
In true form, he manifests as handsome Fae with black and purple wings, brown eyes, and black hair.  He manifests as silver lights and cool breezes.
Her main abilities include but are not limited to:
~Casting spells on behalf of keeper
~Offering protection from evil entities, spirits, and people.
~Attracting positive spirits to the home if keeper desires
~Enhancing and boosting all magick cast by you or for you
His best means of communication are through emotions, pendulum, and meditation. 
Please email me if you have any questions.
His vessel is a darling bad with rainbow hues. It's a size 6 1/2 and in excellent condition.
Thank you for looking!