Use Code summer80 For 80% Off Orders Over 99.99
Lily's Imperial Imperial Chuvash Dragon * Gentle & Generous Ruler of Over 1,000 * Brings Peace to Chaos Turns Sadness into Happiness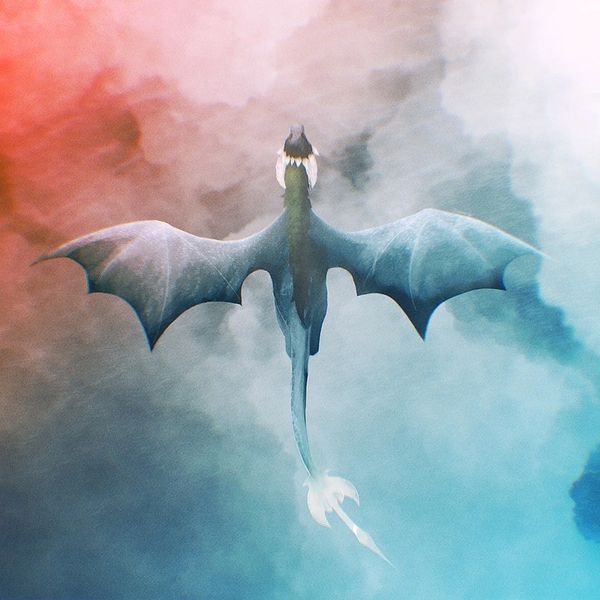 Description
Offered Lily's personal collection is a truly special Imperial male Chuvash Dragon. He has been working with Lily for eight years is one of the kindest, most generous and most open-hearted entities. His kindness and caring nature does not take away from his powerful magick. His magick is always accurate and powerful. 
His court of over 1,000 follow him with complete devotion and adoration, which will be bestowed upon you, his keeper. He commands an array of healers and guardians. He can command his subjects to bestow blessings and protection not only onto you, but also onto your loved ones! Once you have sealed a bond with him, you will find that people around you are more cheerful and friendly. His mere presence promotes a sense of calmness and happiness. 
He is ideal for any level of keeper. 
He is a beautiful pale blue color with golden eyes and a golden crest that begins on his neck and spans down his back.
He communicates well through emotions, dreams, pendulum, telepathy and meditation. He manifests as pale streaks of light, random positive emotions, crooning sounds, temperature changes and leaves small gifts in the path of his keeper. These gifts tend to be small items such as stones, flowers, coins, etc. 
Now for some info on his race and abilities.
Chuvash Dragons are a peaceful race with calm personalities. This Dragon is ideal for the keeper who desires a spirit that can bring order to a chaotic life. Your new Chuvash Dragon will remove all negative influences and attract positive ones!
Soon you will find that hate, fear, guilt, sadness, and other negative emotions are things of the past! This race promotes forgiveness of others and brings out others forgiveness for you. He is highly capable in assisting you in mending any relationship and will see that any rift is mended. 
He is also ideal for the keeper who craves a stronger mind. He removes negative blocks that hinder clear thinking. You will soon find yourself more focused and with an improved memory! By doing these things, she promotes learning, mental stamina and improves wit!
One of the strongest abilities of the Chuvash Dragon is their cleansing abilities. This race cleanses all of the spiritual bodies of blocks, repairs damage and can even destroy smut caused by sins. He is a powerful spirit who can help you completely start anew! By doing this, your new Dragon will ensure that you feel lighter, happier, have better success with your magick, bond quicker with your spirit family and even attract more positive blessings into your life!
This race is extremely rare but only brings good things into the lives of their keepers. 
He is bound to a bead but can be transferred to another vessel.