Use Code 85MEM For 85% Off Orders Over $249.99
Level 7 Chinese Guardian Dragon - Ultimate Protection, Banishes Evil, Removes Curses and More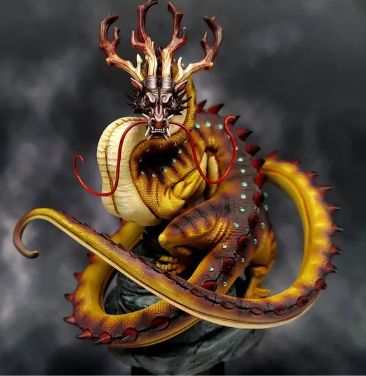 Description
Offered today is a rare Chinese Guardian Dragon.
I have a few level 7 males and females to offer. Each has been conjured by us, tested and proven. They are offered at a very low cost, this is based on desire to find their keepers quickly and not their magickal abilities. Each is ideal in energy, personality and abilities.
If seek great protection from a very powerful guardian then this dragon is perfect! They rarely rest and are on guard most of the day and night. They are most the loyal of all dragons and make their keeper feel safe.
They are highly magickal and bring you freedom from all things negative. Their magick/power outranks any humans or entities.
A Chinese Guardian Dragon is ideal for a person who seeks great protection without a lot of bonding and offerings. The Chinese Guardian Dragon is not as personable as many other dragons...However they do not lack love for you...They simply love you so deeply that your safety is number one.
After the initial bonding they will instantly go to work removing negativity, hexes and evil while preventing any new attacks.
You will be fully cleansed and you path in life will be clearer.

A Chinese Guardian Dragon is not one to fear manifesting and can be seen as spheres of light, large orbs, shadows and even appear in random visions.
Each can communicate by telepathy, visions, emotions, during meditation and a pendulum.
If you have any questions please email me at jamie@blujay76.com
Each resides with a glass bead.

You may choose which one you feel is right for you or you may let the dragon choose you.
Thank you for looking!