Use Code 75fall For 75% Off Orders Over 59.99
Last Chane Pre-Order 2021 Yule Night Casting - 2 In 1 Magickal Book - Grants Wishes and Solves Problems! Love, Youth, Protection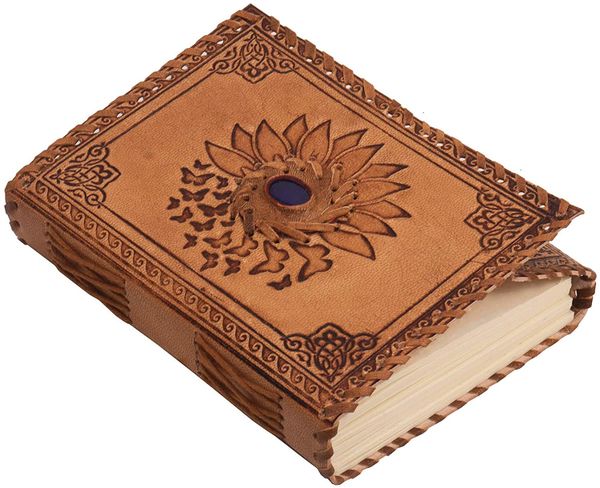 Description
We are opening some spaces in our yearly Yule night conjurings and castings!

All entities, spells, and spirits conjured in this night possess Yule level magick their entire existence. Yule entities are known for their ability to create and renew...Yule entities should be used for personal betterment, life/love enhancement, and success. While we can vengeance entities on Yule, entities of creation are idea;.

While we some of our items can take weeks to prepare...Our 2 in 1 Books are extremely long prep time so for best results we should start preparing them now! 
Please note this is a Pre-Order and will not be shipped until after Yule 2021.
To we offer The most popular of all of books...This is the 2 in 1 Wishing/Problem Solving Book that will be completed Yule night of 2021...All the wishes you write in this book will be sent out with the unique magick and power that Yule blesses us with. This will be created 100% custom for you in your name...Results will be amazing!

We are very pleased to offer our latest 2 in 1 book..

International clients...Shipping price given is for US only. Please email for custom invoice. Shipping will be 26.99 
In in early 2000s we were the first coven to offer a wishing book on eBay....After all these years our wishing book's will be taking a break...A long break! An authentic wishing book cannot be made by a spirit blessing alone...They need to be created from inner power merging with nature's outer power and elements...In other words they need to be spelled and for best results spelled in harmony with nature and a full coven!
Our wishing books like this one will only be offered a few times a year on special nights or moons!
Today I offer a item that is a true treasure! These are our most powerful, most successful wishing books.
This is our rare Samhain version of one of our most popular offerings...The 2 In 1 Wishing and Problem Solving Book. Our full moon casting use the moons energy for max results. Each spell is a 3X Cast so you know you are getting the best magick ever! We know others are also offering this book now...These books are the originals and can only be found here on blujay magick!
These books are so powerful they can bind magick to amulets for you to wear! You can take spells with you and even make your own personal protection amulets.

This is a stock photo...The latest book varies very slightly on the pattern. It's only a mild variation.

This is two of my best and most powerful books in one. This is the highest level Wishing Manifesting book and the highest level Problem Solving Book!

This one book can bring about riches and work to prefect your life! You will soon see wishes manifest and your problems will start to disappear!


This book is also more then capable of handling love, happiness, youth, sexual wishes and soul mate issues.

This is a handmade item of the highest magickal level...No wish is to big for this book!

This is not a normal Book of Shadows....This is a book that makes spells manifest and removes problems!

This is very simple to use...Write in detail the spell you want to put out and within a small amount of time see the spell come to life.

Write a problem down and the book will start to take it away!

If you can write it then this book can make the magick happen. For the most important spells write 3X so they are put out as triple cast.

The magick within this book can be used for your magick type, practices and morals. It will adjust to what will work best to see your spell works.


From money, to job success, to happiness, to karma, to return to lovers this amazing book will come through.


The only limit is it will not take a life nor will it harm a innocent person. Other then that write down what you want, how you want it done and soon it will manifest just as you wished it to.


Completely optional is adding photos and giving offerings. I do suggest these things if needed but without or without this will make dreams come true.


Another gift worth mentioning is there is no need for a vessel. Since you write it the spell is already yours!


If you have any questions I am here and happy to help!

The book a handmade rustic book, with a sun design. It's very nicely made and about 7"x 5" in size. There are are about 100 lined pages in the book 200  pages counting both sides. The book is also spelled so that any photo or page you place in it becomes magickal.  It will also bind spells to vessels for your own personal use!

Thank you for looking!
The wishes made in this book are for personal use only (not for resell)