Use Code 75fall For 75% Off Orders Over 69.99
Jamie's Personal Kiliki Fae - Spell Casting Race! Successful Spells For Mind Control, Sex Magick, Wealth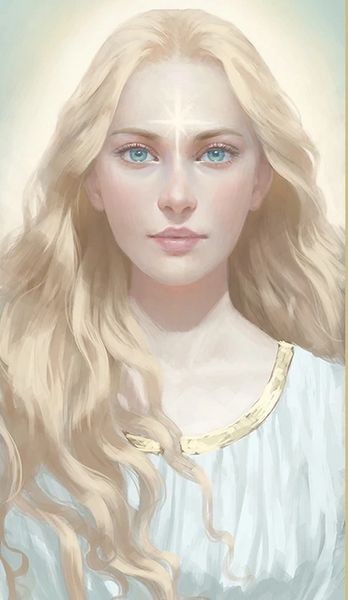 Description
Today I am very excited to offer one of my longest serving Kiliki Fae...While she possess very successful magick one of the things I have enjoyed about her is her kind, outgoing, and even playful personality!
This is a very gifted spell casting race and she has over 15 years experience of casting. 
She is very excited to be offered today! 
In true form she is a lovely fae who looks to be about 25 years old, has shoulder length curly blonde hair, and hazel eyes. She manifests as colorful lights, mists, and or nature based scents.
She will cast an array of spells for your personal use...I do suggest providing offers when she is casting for you. She is also able to cast spells of protection for your blood ties.
About this race...
They can cast an array of powerful and quick manifesting spells for their keeper's personal use. They offer spells for protection, wealth, spirit communication, psychic abilities, mind control powers, youth, sexual and are excellent with love spells. 

This race is extremely spiritual and are most active at night. Once you bring one into your life you find many changes, they are also exceptionally intelligent. Their intelligence can be passed on to their keeper...They can help with learning, memory and even with wit. They are excellent for anyone who wants to stay sharp!
If you already cast your own spells they can aid in the magick you cast for your own personal needs...
They will help you reach spiritual enlightenment which will help with spirit/entity communication and bonding.
She will help you strengthen your connection with the earth. This can bring feelings of peace and even help you see things this earth has to offer that most people cannot see or even understand.
She is about growth, knowledge and understanding. They can teach you anything you ever wanted to know...They can also help you develop empathic abilities so you will know the history and stories of anything with spiritual energy.
She offers guidance and always lead you down the best, most positive path. 
If you have any questions please email me.
She can communicate by telepathy, emotions, lucid dreams, during meditation, visions, and a pendulum.
Her current vessel is a simple bead that may have slight signs of wear. 
Thank you for looking!