Use Code spring70 For 70% Off Orders Over 49.99
God Wealth Marid Djinn Wishing Box - Portal To All Djinn Races Help Bring Wealth, Power, Fame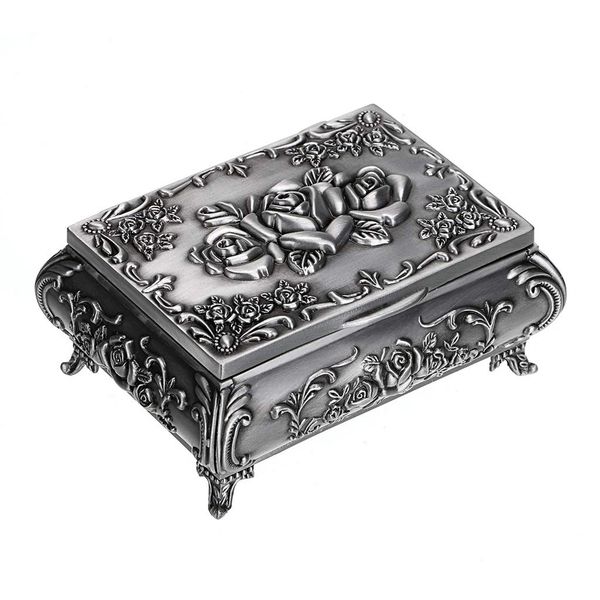 Description
This is our latest Djinn Wishing Box!
Today we offer the God Wealth Marid Djinn wishing box. This is a BluJay Magick Exclusive...During the creation of this portal are main goal was aimed to bring Djinn of wealth and success. While it's capable of granting an array of wishes the wish of wealth will be it's strongest.
The God Wealth Marid Djinn who oversee's this box is one of the most powerful Djinn I have encountered. While not required he does wish to seal a bond with his keeper...In true form he looks to be in his early 30s, has short black hair, large black eyes and deeply tanned skin. His true age is 31,012 years old which makes him vastly experienced.

I have thoroughly tested this wishing portal and it has yielded amazing results. 
This box has a direct portal to an untold amount of Djinn... These Djinn are more powerful than imaginable. Some of the races of Djinn are marid, neb, jann, ghul, lasas, nashas, shaitan, and even the african djinn!
These are the boxes of the elite and powerful.... Many wealthy and successful people have used boxes similar to this and have such a high status because of them!
The box is easy to use, you just need to write your wish on a slip of paper and the box will present your wishes to the Djinn that are capable to grant them. It contains a direct link to the countless Djinn.
To speed up the manifestation process of your wish you may leave offerings daily, meditate next to the box and light cones of incense to show the Djinn your respect.
The speed in which your wishes manifest may vary.... You may find that they are granted all at once or a little at a time.
Always be on the lookout for signs that the Djinn are giving you, you will begin to notice good things right away. You will find that your life changes for the better and that the Djinn who work through this box will ensure you happiness and success.
This box gives you the chance to take control of your own fate and make all of your wildest dreams come true.
The box is beautiful and made of a lightweight metal...It's a smaller box that is about 3" in size
Whoever is blessed with this most magickal of boxes will be blessed with pure happiness and dreams that come true.
If you have any questions please email me at jamie@blujay76.com
Thank you for looking...
Please note this is not a binding box...You cannot bind the Djinn that come through to help you. The wishes granted are not for resell or profit. This is for your own personal use only.